By Liz Bronson
One of the highlights of my term recently is the Wild Dinners, a potluck dinner that focuses on bringing community members together over local food to discuss conservation and food systems. AERO has hosted this event in Helena in previous years, and was able to expand it to Missoula, Bozeman, and Billings this year. The goal of these dinners is to bring together a diverse group of people in the community who otherwise might not convene to share a meal or conversation. The concept of gathering over home-cooked meals facilitates conversations surrounding land stewardship, self-sufficiency, resilience, and sustainable, local, and healthy food consumption in Montana. The gathering promotes a stronger bond over shared values and a connection to the land.
Being a part of the dinners has been a wonderful opportunity to network with organizations around the state that I was unaware of, and to learn more about those I had heard of. They have also been a chance to talk with people in the community regarding the Gardening for Wildlife program. Missoula is already certified as a Community Wildlife Habitat, so our presence there served more as a reminder of the program and highlighted the importance of pollinators to the food system. In Billings, it was a great opportunity to reach more community members about the program. Bozeman and Helena are the two cities we hope to expand this project to next, so the dinners serve as an introduction to future program goals.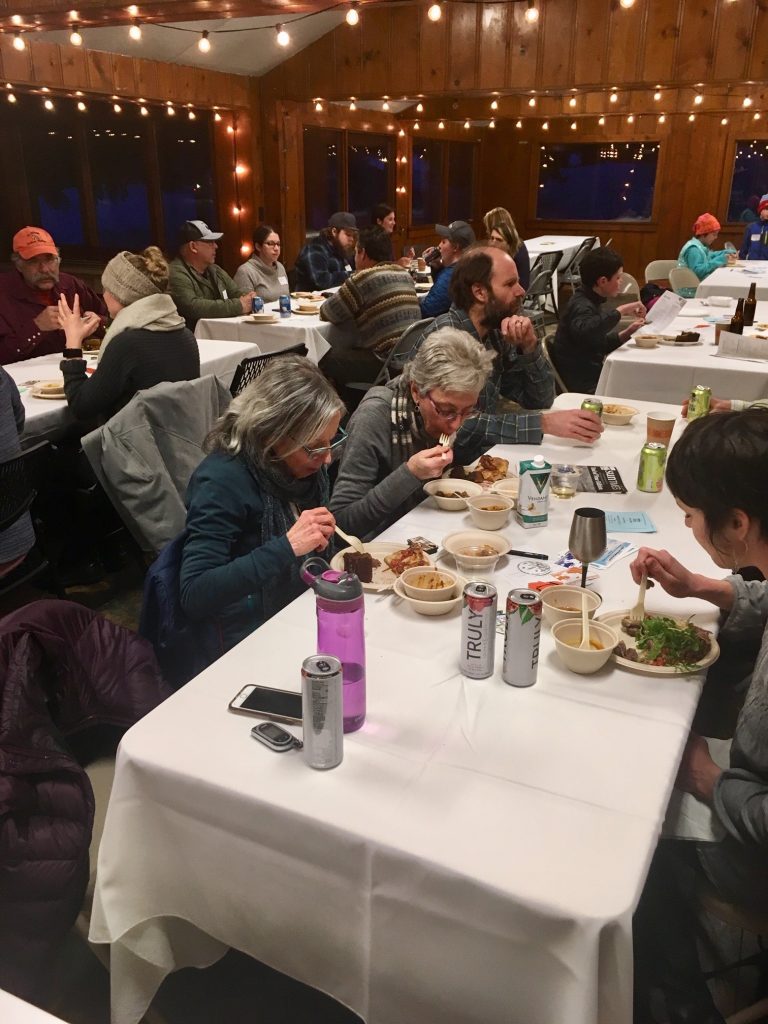 Overall, the dinners have been an incredibly positive experience and reinforce the community bonds that make each city unique. The numerous challenges of managing and balancing the resources we all depend on are often heated. Many issues are on-going and will take time to find common ground. The conversations shared and bonds built at these dinners are a step in the right direction, and hopefully will continue to evolve into something greater.