---
SMART Schools Educator, NCAT ~ Butte, Montana.

This Energy Corps member will assist with outreach for the Governor's SMART Schools Challenge Initiative. The SMART Schools Challenge is a program of the Department of Environmental Quality (DEQ) in Helena and is a voluntary competition between K-12 schools throughout Montana to increase energy efficiency, decrease landfill waste and improve environmental health of the school environment. http://governor.mt.gov/SmartSchools
Term of service: January 8, 2019 – June 30, 2018.
Anticipated service schedule: 900 hours over the course of service term. Roughly 40 Hours per week. Occasional evening/weekend hours may be necessary.
APPLICATION PROCESS: Applications will be accepted until a suitable candidate can be identified. or until a suitable candidate can be identified. Early applications are encouraged and applications will be considered as they are received. All persons interested in being considered for the position must submit an Energy Corps application form.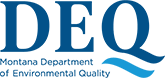 Emily Caponi
NCAT Energy Corps Program Coordinator
P.O. Box 3838
Butte, MT 59702
emilyc@ncat.org
---
NCAT values diversity and encourages minority and women applicants to apply. For additional information about NCAT please visit our website at www.ncat.org. It is NCAT's policy and organizational philosophy to ensure that all of our employment practices, including recruitment and hiring, are administered for all individuals without regard to race, sex, creed, color, national origin, age, religion, marital or veteran status, disability, sexual orientation, or political affiliation. Please note: it is very important to include both the AmeriCorps application as well as an NCAT Energy Corps application in your submission(s).