---
Opportunity Link, Inc., Havre, Montana.

Opportunity Link is a regional nonprofit agency committed to finding systemic ways to reduce poverty and help the communities of Northcentral Montana achieve independence, prosperity, and a better way of life. Protecting the natural assets and community vitality of the region were identified as focus areas in the regional plan. The region's fertile land and unique, natural beauty offers the basis for both agricultural and tourism economies and attracting new residents. Wind, solar, and hydro resources offer potential growth in the renewable energy sector. Water quality, sustainable agriculture, land stewardship, and land use were identified as the priority areas for development in this focus area. Strategies that promote healthy neighborhoods and maintaining community character are essential to preserving community vitality.
These Energy Corps members will assist in increasing energy awareness through education and outreach efforts to those groups most affected by energy and climate fluctuations, which will increase the sustainability of the community and the resiliency of our rural residents.
Term of service: June 1, 2018 – August 31, 2018.
Anticipated service schedule: 450 hours over course of service term. Roughly 40 Hours per week. Occasional evening/weekend hours may be necessary.
Number of positions: Two
APPLICATION PROCESS: Applications will be accepted until a suitable candidate can be identified or until a suitable candidate can be identified. Early applications are encouraged and applications will be considered as they are received. All persons interested in being considered for the position must submit an Energy Corps application form.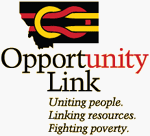 Lonni Starcevich
NCAT Energy Corps Program Coordinator
P.O. Box 3838
Butte, MT 59702
lonnis@ncat.org
---
NCAT values diversity and encourages minority and women applicants to apply. For additional information about NCAT please visit our website at www.ncat.org. It is NCAT's policy and organizational philosophy to ensure that all of our employment practices, including recruitment and hiring, are administered for all individuals without regard to race, sex, creed, color, national origin, age, religion, marital or veteran status, disability, sexual orientation, or political affiliation. Please note: it is very important to include both the AmeriCorps application as well as an NCAT Energy Corps application in your submission(s).