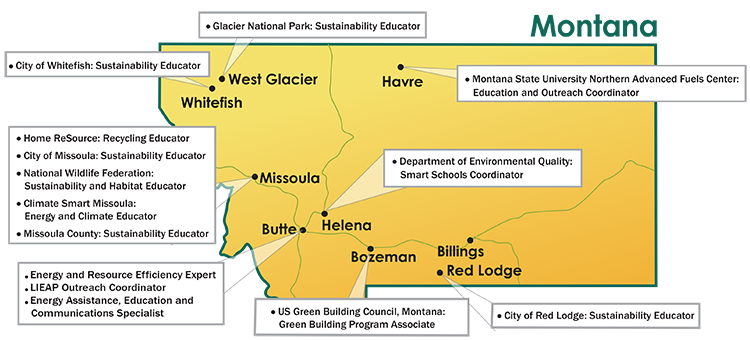 ---
Missoula, MT
Home ReSource ~ Recycling Educator


Home ReSource is a building materials reuse center in Missoula that is committed to reducing waste and building a vibrant and sustainable local economy. As a triple-bottom-line nonprofit business, we bring environmental, social, and economic benefits to the community through its retail store and Deconstruction Services as well as our Community Sustainability Programs. Those programs provide educational activities, community Zero Waste support, job skills training, and volunteer opportunities to community members and material donations to school, churches, and organizations. In February 2016, Missoula City Council passed the Missoula Zero Waste Resolution, which set a goal of reducing the community's solid waste stream by 90% by 2050 and directed City staff to facilitate the development of a Zero Waste Plan. .This Energy Corps service member will work collaboratively with City and Home ReSource staff to develop the Missoula Zero Waste Plan, build community support and leadership necessary to move Missoula toward Zero Waste and act as primary coordinator and educator for our Zero Waste Ambassadors Program (ZWAP!).


Climate Smart Missoula ~ Energy and Climate Educator
This Energy Corps member works closely with the Director and fully participates in the cross-sector community Leadership Team working to advance energy and climate initiatives. The member helps set strategic direction and assists with the Climate Smart Missoula project.
S/he also helps co-develop a program with the City of Missoula and Climate Smart to measure community greenhouse gas emissions and other climate metrics, collect data, develop report, and present findings
Develops educational materials and initiatives with community partners around the interface of climate, energy, local food and agriculture, and more
Helps develop and implement strategies for the Missoula Community on issues surrounding wildfire smoke, addressing vulnerable populations, social equity, and climate preparedness
Crafts creative outreach materials and website and social media content and represents Climate Smart at community events
Works creatively to inspire a more positive and tangible discourse around climate change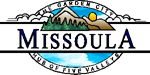 City of Missoula ~ Sustainability Educator
Greenhouse Gas accounting and reporting

Uses ICLEI's ClearPath Tool as the foundation

Energy and utility tracking and reporting

Utilizes the FacilityDude Utility Trac Plus application

Interfaces with ADAPT, the cross-sector collaborative working on energy conservation, sustainability and climate change on a community-wide scale
Interfaces with MASC on the Zero Carbon Buildings Challenge

Explores challenges between the City of Missoula, University of Montana and USDA Forest Service Region 1

Researches and presents policy considerations

Topics include green building or high performance building standards, anti-idling or other sustainable transportation concepts, cradle-to-grave sustainable procurement

Integrates energy conservation and climate change into employee and organizational culture and structure
National Wildlife Foundation ~ Wildlife Habitat and Sustainability Educator
Community Wildlife Habitat Certification (80% of member's time)

Helping to develop a multi-year plan to achieve Community Wildlife Habitat certification and establish benchmarks to assess success, including specific goals for initial year of project work
Provides presentations to and seeks input from potential partners and new participants/volunteers at large community venues, workshops, informal events, and individual meetings
Provides outreach at community events: tabling, sharing resources, recruiting volunteers
Recruits funding partners

Eco-Schools USA Education and Outreach activities (20% of member's time)

Collects information about existing Eco-Schools in Montana and identify opportunities to expand program in the state
Provides support for existing Eco-Schools, e.g. recruiting and training volunteers, achieving program goals, seeking recognition through Eco-School awards, and researching grant and other funding opportunities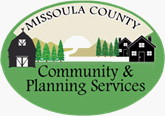 Missoula County ~ Sustainability Educator
In June 2016, Missoula County adopted a new growth policy which sets the following goal: Reduce Missoula County's contribution to climate change while promoting resiliency and adapting to its impact on the natural environment and communities. The growth policy further delineates a number of objectives including the convening of a working group to investigate the current level of greenhouse gas emissions generated from county facilities and develop a climate change monitoring, mitigation, and adaptation plan for Missoula County or participate in other local working groups. An Energy Corps member is desired to play a lead role in jump-starting the county's climate action program. As an initial step, we would like to work with an Energy Corps member to help establish a method to complete a greenhouse gas emissions assessment for the county and complete the baseline inventory. (70-80%) This work will provide a framework for successive emissions assessments that can be used to track progress once we complete and start to implement an energy and climate action plan. We will be able to collaborate with the City of Missoula and learn from their initial assessment. In addition to the greenhouse gas inventory, we anticipate that an Energy Corps member can help us build capacity with his/her participation in activities described in more detail below.
---
Helena, MT

Department of Environmental Quality ~ Smart Schools Coordinator
Targets schools to enroll in Smart School challenges
Provides onsite assistance and delivers educational presentations to school management, teachers and students on energy efficiency, resource management, chemical use and indoor air quality
Conducts baseline assessments of school energy use
Assists schools with navigating the energy performance contract process
Distributes ideas and materials to school partners
Provides professional presentations to a multitude of audiences for Smart School initiatives
---
Havre, MT
Montana State University Northern Advanced Fuels Center ~ Education and Outreach Coordinator
MSU Northern Advanced Fuels Center is seeking an Energy Corps member to expand their capacity to perform research and educational outreach on biofuels and green technology for the transportation industry. The member will assist in curriculum development for a 2017 Summer Science Camp in addition to participation in educational outreach efforts including tours of the Center, biofuels learning seminars, and science fair education opportunities.
---
Red Lodge, MT

City of Red Lodge ~ Sustainability Educator
Solar Arrays for City Buildings (primary activity)
Goal: To potentially reduce energy costs for City buildings
Researches historic electricity costs for City facilities
Inventories available rooftop space for solar PV systems and estimate total power production capacity of different PV systems
Provides support to engineers and architects as the appropriate PV system is selected and structural analysis is conducted
Conducts cost benefit analysis for PV system and assist in identifying financing mechanisms, including tax incentives to offset the cost of the project
Recommends modifications to the City code for the design of future city buildings in order to make roofs solar ready
LED Lighting for City streets (primary activity)
Goal: To potentially save energy and reduce costs to the City, reduce direct and reflecting light to the sky and improve nighttime visibility and safety
Updates inventory of city streetlights and create map; rate, watts, type of pole, type of lights, location, etc.
Calculates costs for various types of LED street light fixtures
Investigates alternative electric lighting service delivery options, including the downtown area, and potential removal of selected lighting in residential neighborhoods
Expansion of community recycling operations (primary activity)
Goal: To increase the awareness of the importance to recycle household goods, including electronics, and to increase revenues by expanding the City's recycling activities
Documents existing recycling activities for the City conducted at Beartooth Industries; types of materials, amounts, income generated and facility equipment and overall structure
Develops a community education and logistics program with goals to expand geographic coverage, amount of material recycled and types of material recycled. Include a school-based component.
Determines logistics of providing year-round electronics waste recycling at Beartooth Industries in
cooperation with REWIND (Recycle Electronic Waste Into New Devices)
Researches certified electronic waste recyclers and develop process for pick up and disposal of electronic
waste
Determines feasibility of recycling expansion in City parks and downtown area
LED Retrofit for City building operations (secondary activity)
Goal: To potentially reduce energy costs for City buildings
Conducts inventory of City owned light fixtures in all buildings
Calculates energy savings for LED fixtures
Calculates maintenance costs and savings for LED fixtures
Identifies financing mechanisms to offset project costs
Establishment of Electric Vehicle Charging Station (secondary activity)
Goal: To create an electric vehicle charging station in the Red Lodge area in order to attract electric motor
vehicle travelers
Researches electric vehicle charging station systems and options for obtaining free charging equipment
Documents installation costs including hardscape alterations, conduit to wall connectors, core drilling
and trenching and labor
Outlines criteria for a successful site and recommend the location of two potential sites
Coordinates installation if schedule allows
---
Whitefish, MT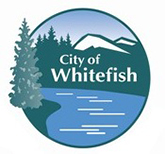 City of Whitefish ~ Sustainability Educator
The Whitefish City Council has unanimously agreed to initiate a climate action plan and has appointed two councilors and a staff member to represent the city in the new partnership titled Climate Smart Glacier Country. Other partners include Glacier National Park, Flathead Electric Cooperative, Whitefish School District, and many individuals, organizations and businesses. The city would like to bring on an Energy Corps member to conduct an energy audit of the city operations and a greenhouse gas inventory and develop an energy conservation and climate action plan to conserve energy and reduce emissions and ultimately save money on energy costs. The Energy Corps member would also be responsible for developing mutually beneficial strategies to promote sustainability practices and encourage green economic development in partnership with other communities, Glacier National Park, local schools and businesses.
---
Butte, MT
LIHEAP Outreach Coordinator
The Energy Corps members will assist the Butte Human Resource Development Council (HRDC) to create and conduct a program that engages volunteers in rural communities to serve as Low Income Energy Assistance Program (LIEAP) ambassadors. The Energy Corps members will recruit community volunteers from a list of key organizations in rural areas, which includes food pantries, other social services, senior centers and the faith community. Once identified, the Energy Corps members will provide training to the community volunteers, in the form of presentations and optional one-on-one trainings, so that they in turn will be able to reach people in need of energy assistance in their communities. In tandem with conducting outreach activities, the members will have the opportunity to provide hands-on energy assistance in the form of lite-weatherization and to shadow the HRDC's full-scope weatherization crews. This work is sponsored by the Montana Department of Health and Human Services and will include learning experiences with staff and administration.
NCAT Energy and Resource Efficiency Expert
Outreach for the Montana Resource Efficiency Program and NCAT Energy Services
Assist in energy audits of commercial buildings throughout Montana, the position will be based in Butte, MT
Assist in the development of energy conservation projects in commercial buildings throughout Montana
Develop case studies of energy efficiency projects
Present case studies and educational materials via online and in-person educational platforms
---
West Glacier, MT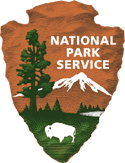 Crown of the Continent Research Learning Center(CCRLC) ~ Sustainability Educator
This Glacier National Park based member is an individual who can focus their full-time energy towards developing a community sustainability plan. The Energy Corps (EC) member will develop a community-based plan to create a sustainable culture in Glacier National Park, involving visitors and the surrounding neighborhood. The member will work closely both with the park Green Team and the Environmental Management System Team to set specific priority objectives, targets and tasks. The plan will address recycling, energy efficiency, transportation, and night skies. The member will provide education and training to park staff, partners, and visitors, so everyone will understand the value of implementing green and sustainable practices in all possible operations.
---
Bozeman, MT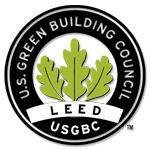 U.S. Green Building Council, Montana ~ Green Building Program Associate
The State of Montana has a huge opportunity to advance energy efficiency and green building in its schools and both existing and new office buildings. Currently there is a lack of LEED certified K-12 schools in the state, which led USGBC Montana to initiate a program to support one school to pursue LEED for Existing Buildings Operations and Maintenance certification (LEED O+M). Through its green schools programming USGBC MT is also working with other school districts to advance energy efficiency and green strategies in their buildings. The LEED O+M Pilot Program USGBC selected Gardiner School District to support in pursuit of LEED certification. Additional school districts will be selected to participate in a one year education program with support from USGBC MT and the Center for Green Schools (a program of USGBC). The Energy Corps member will focus a significant portion of their activities to support these school districts in pursuing energy efficiency and sustainability strategies that will help the schools save money, engage their community in green strategies, and save resources.
---