Missoula, Montana


The Clark Fork Coalition
This Energy Corps member works closely with the Director and fully participates in the cross-sector community Leadership Team working to advance energy and climate initiatives. The member helps set strategic direction and assists with the Climate Smart Missoula project.
---


Home ReSource ~ Recycling Educator
Home ReSource is a building materials reuse center in Missoula that is committed to reducing waste and building a vibrant and sustainable local economy. As a triple-bottom-line nonprofit business, we bring environmental, social, and economic benefits to the community through its retail store and Deconstruction Services as well as our Community Sustainability Programs. Those programs provide educational activities, community Zero Waste support, job skills training, and volunteer opportunities to community members and material donations to school, churches, and organizations. In February 2016, Missoula City Council passed the Missoula Zero Waste Resolution, which set a goal of reducing the community's solid waste stream by 90% by 2050 and directed City staff to facilitate the development of a Zero Waste Plan. .This Energy Corps service member will work collaboratively with City and Home ReSource staff to develop the Missoula Zero Waste Plan, build community support and leadership necessary to move Missoula toward Zero Waste and act as primary coordinator and educator for our Zero Waste Ambassadors Program (ZWAP!).
---


Climate Smart Missoula ~ Energy and Climate Educator
This Energy Corps member works closely with the Director and fully participates in the cross-sector community Leadership Team working to advance energy and climate initiatives. The member helps set strategic direction and assists with the Climate Smart Missoula project.
---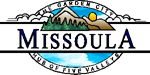 City of Missoula ~ Sustainability Educator
This Energy Corps member integrates energy conservation and climate change into employee and organizational culture and structure
---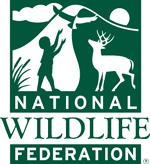 National Wildlife Foundation ~ Wildlife Habitat and Sustainability Educator
This Energy Corps member helps to develop a multi-year plan to achieve Community Wildlife Habitat certification and establish benchmarks to assess success, including specific goals for initial year of project work. Collects information about existing Eco-Schools in Montana and identify opportunities to expand program in the state. Provides support for existing Eco-Schools, e.g. recruiting and training volunteers, achieving program goals, seeking recognition through Eco-School awards, and researching grant and other funding opportunities
---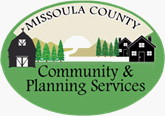 Missoula County ~ Sustainability Educator
In June 2016, Missoula County adopted a new growth policy which sets the following goal: Reduce Missoula County's contribution to climate change while promoting resiliency and adapting to its impact on the natural environment and communities. The growth policy further delineates a number of objectives including the convening of a working group to investigate the current level of greenhouse gas emissions generated from county facilities and develop a climate change monitoring, mitigation, and adaptation plan for Missoula County or participate in other local working groups.
---
---
Helena, Montana

Department of Environmental Quality ~ Smart Schools Coordinator
This Energy Corps memberTargets schools to enroll in Smart School challenges, provides onsite assistance and delivers educational presentations to school management, teachers and students on energy efficiency, resource management, chemical use and indoor air quality and also provides professional presentations to a multitude of audiences for Smart School initiatives.
---
---
Havre, Montana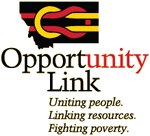 Opportunity Link, Inc.
Opportunity Link is a regional nonprofit agency committed to finding systemic ways to reduce poverty and help the communities of Northcentral Montana achieve independence, prosperity, and a better way of life. This Energy Corps member will assist in increasing energy awareness through education and outreach efforts to those groups most affected by energy and climate fluctuations, which will increase the sustainability of the community and the resiliency of our rural residents.
---
Montana State University Northern Advanced Fuels Center ~ Education and Outreach Coordinator
MSU Northern Advanced Fuels Center is seeking an Energy Corps member to expand their capacity to perform research and educational outreach on biofuels and green technology for the transportation industry. The member will assist in curriculum development for a 2017 Summer Science Camp in addition to participation in educational outreach efforts including tours of the Center, biofuels learning seminars, and science fair education opportunities.
---
---
Red Lodge, Montana

City of Red Lodge ~ Sustainability Educator
This Energy Corps member researches historic electricity costs for City facilitie. Inventories available rooftop space for solar PV systems and estimate total power production capacity of different PV systems. Provides support to engineers and architects as the appropriate PV system is selected and structural analysis is conducted abd investigates alternative electric lighting service delivery options, including the downtown area, and potential removal of selected lighting in residential neighborhoods.
---
---
Whitefish, Montana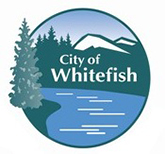 City of Whitefish ~ Sustainability Educator
The Whitefish City Council has unanimously agreed to initiate a climate action plan and has appointed two councilors and a staff member to represent the city in the new partnership titled Climate Smart Glacier Country. Other partners include Glacier National Park, Flathead Electric Cooperative, Whitefish School District, and many individuals, organizations and businesses.
---
---
Butte, Montana
LIEAP Outreach Coordinator
This Energy Corps member will assist the Butte Human Resource Development Council (HRDC) to create and conduct a program that engages volunteers in rural communities to serve as Low Income Energy Assistance Program (LIEAP) ambassadors. The Energy Corps members will recruit community volunteers from a list of key organizations in rural areas, which includes food pantries, other social services, senior centers and the faith community.
---
NCAT Energy and Resource Efficiency Expert
This Energy Corps member assists in energy audits of commercial buildings throughout Montana. Develops case studies of energy efficiency projects and presents case studies and educational materials via online and in-person educational platforms.
---
---
West Glacier, Montana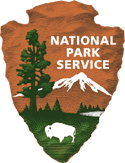 Crown of the Continent Research Learning Center(CCRLC) ~ Sustainability Educator
This Glacier National Park based member is an individual who can focus their full-time energy towards developing a community sustainability plan. The Energy Corps (EC) member will develop a community-based plan to create a sustainable culture in Glacier National Park, involving visitors and the surrounding neighborhood.
---
---
Bozeman, Montana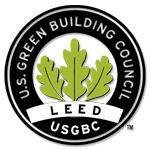 U.S. Green Building Council, Montana ~ Green Building Program Associate
The State of Montana has a huge opportunity to advance energy efficiency and green building in its schools and both existing and new office buildings. Currently there is a lack of LEED certified K-12 schools in the state, which led USGBC Montana to initiate a program to support one school to pursue LEED for Existing Buildings Operations and Maintenance certification (LEED O+M). Through its green schools programming USGBC MT is also working with other school districts to advance energy efficiency and green strategies in their buildings.