by Britt Holewinski
When you meet someone new in Montana, odds are, they're going to ask you what you do. I've met people with pretty incredible projects and jobs, including a harpist, rafting guide, National Park ranger, and wildland firefighter. When asked what I do, I'm always thrilled to say that I'm serving in AmeriCorps, which inevitably leads to whomever I just met to exclaim excitedly "I was in AmeriCorps too!" Most often, they've served in MCC (Montana Conservation Corps), Campus Compact, or Big Sky Watershed Corps. I was initially surprised by this, as coming from Michigan, I couldn't name a single person who served in AmeriCorps in the state. Even more shocking, most people hadn't even heard of it when I explained the service position I was leaving Michigan for. In contrast, it seems everyone in Missoula has served in AmeriCorps. Anecdotally, my current residence has housed various Energy Corps members for the last five years, and one of my roommates is an MCC alum.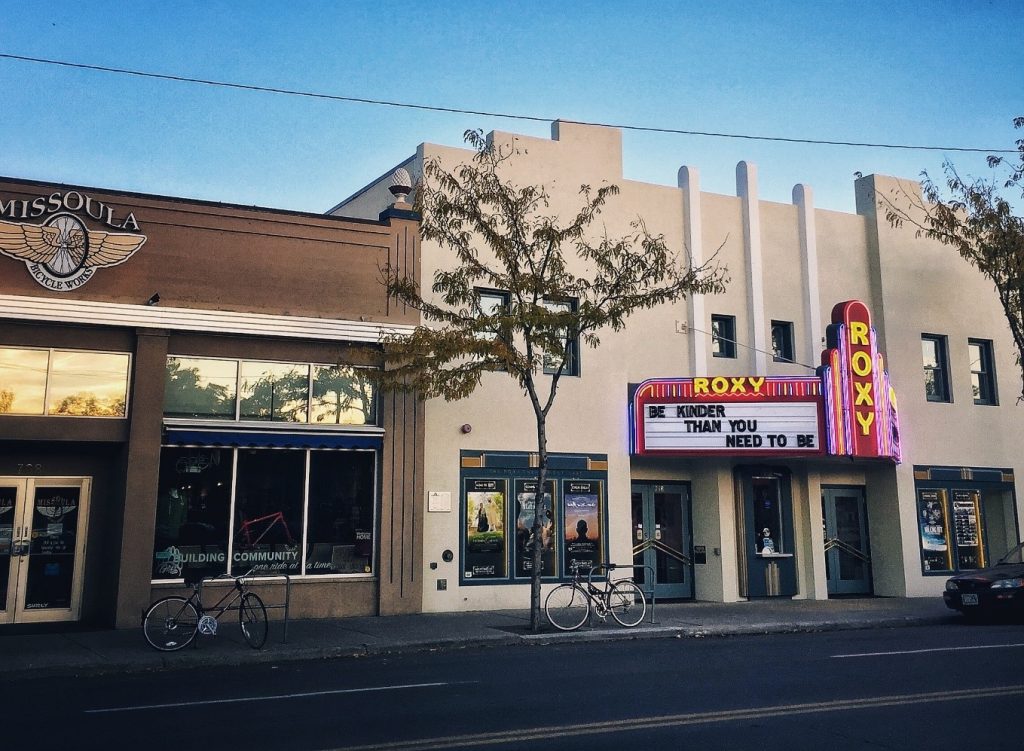 The Roxy – Missoula
I've noticed too, that an AmeriCorps position is often what brought someone to Montana from out of state. Prior to moving here, my only experience in the state was visiting a pizzeria during a family trip to Yellowstone when I was seven; my dad wanted to say "We've been to Montana." At Energy Corps Orientation in October, many of us shared that our service positions prompted our move to Montana. While at the Serve Montana Symposium in Helena last week, I was floored to find out the majority of the 350 AmeriCorps members there were originally from out of state. Even from my short time here, it's easy to see why someone would take any chance to come to Montana. This state isn't called the Last Best Place for nothing!
One of the breakout sessions at the Serve Montana Symposium was presented by a fellow Energy Corps member and Michigander who also relocated to Montana for service. Blythe Collins spoke about enjoying Montana, "Making the Most of Your Weekends: Regional Tourism in Montana" aka "Using Tourism to Love Where You Live". She touched on Montana travel resources, creating a big ticket bucket list and SCHEDULING IT (I'm going back to Glacier July 24-29, and one other week which will be decided tomorrow, and to Yellowstone June 26 to 28, okay?), checking out unique and quirky local sites, and using day trips to make the most of our weekends while still squeezing in quality Netflix and pizza nights at home.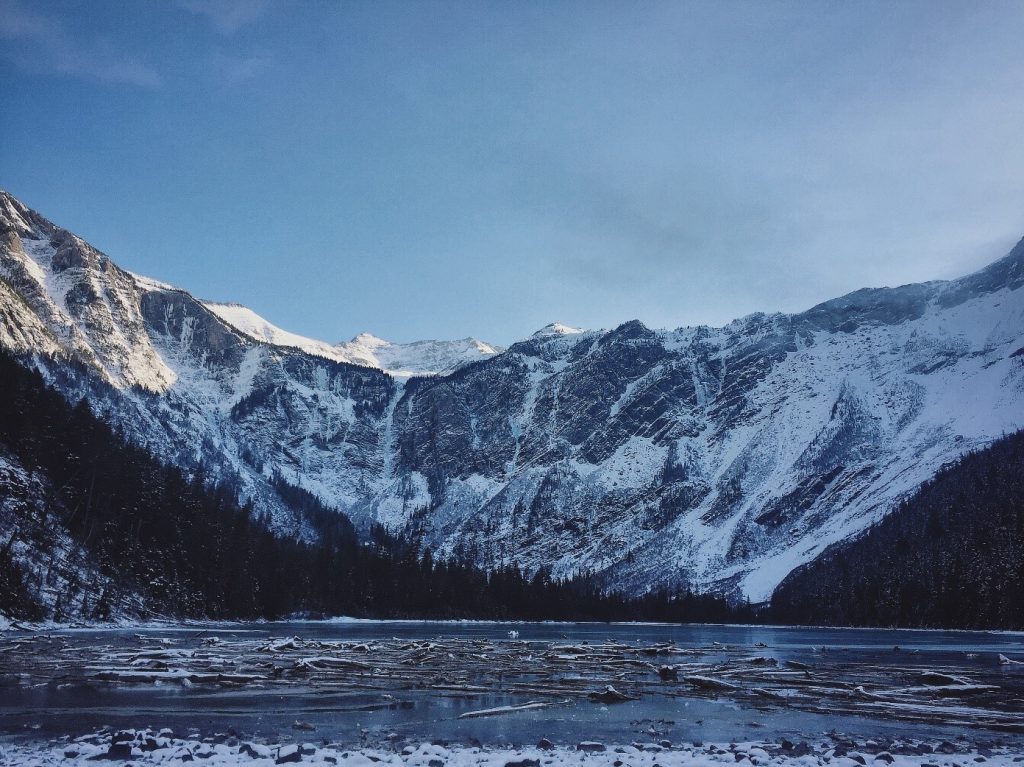 Avalanche Lake – Glacier National Park
This definitely hit home because I did a TERRIBLE job of checking things off my NYC and NY bucket list when I lived there (Still devastated I never went to Watkins Glen State Park, and that I missed the Vermeer exhibit). I did a better job of getting to must-sees when I moved back to Michigan, and I've made a conscious effort to do the things in Montana. Knowing that I am only here, for certain, for a short time has intensified my need to explore more and do more.
As if to illustrate the urgency of exploring, Mariah, another Energy Corps member, had already suggested checking out some hot springs in the area, and I was really glad I'd said yes. In the evening after the day's symposium activities concluded, we drove through the mountains to Boulder Hot Springs, halfway between Butte and Helena. Several presidents, including Theodore Roosevelt, Franklin Delano Roosevelt, and Warren Harding, have visited, and it's rumored to be haunted. Despite the many stories of energies, sounds, smells, and sensations reported by others, the only changing temperatures I experienced were from going between the geothermal pool, polar plunge, and the sauna. On the drive back to Helena, I was blown away by the darkness of the sky and the seemingly infinite number of stars.
After the symposium concluded midday Friday, Mariah and I explored the state capitol, because why put off for another visit what you can tackle on this one? Mariah had worked in the Governor's Office of Indian Affairs prior to serving in Energy Corps, and we met with her former coworkers, including Jason Smith, the State Director. Though Jason had spoken at the Serve Montana Symposium, my visit to the capitol helped me learn more about his work and the collaboration between state, local, and tribal governments. I also received a tour of the Governor's Office and learned about the art hanging in the halls, former government officials, and the capitol itself. Fun fact: upon achieving statehood in 1889, the voters were asked in an 1892 election to decide the capital city, which resulted in a tie between Helena and Anaconda. In 1894, Helena won the runoff election, and the ground was broken in 1896 for the capitol building. This tour was a great way to close out a week focused on public service and learn more about my new home state.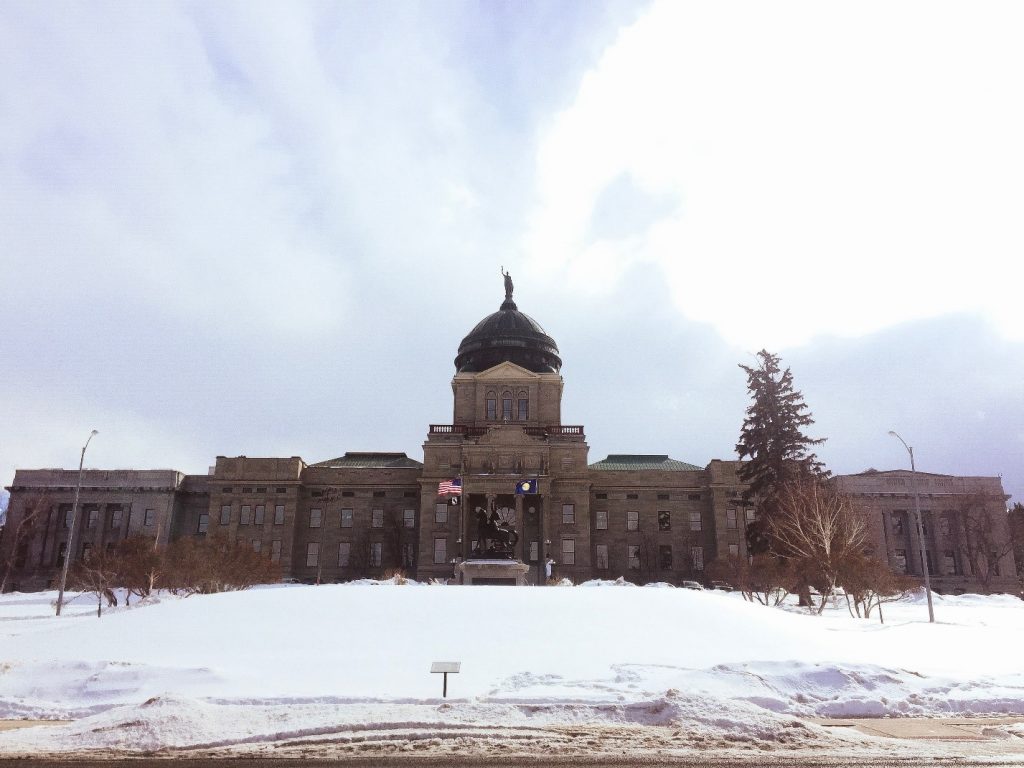 Montana State Capitol – Helena
Moving to Montana to serve in AmeriCorps is easily one of the best decisions I've made. I am passionate about and fulfilled by the work I am doing. I am using my graduate degree. I am working on projects that directly benefit the community I am living and serving in, and my work is useful. I look forward to the frequent opportunities I have to interact with community members and discuss energy conservation, zero waste, energy efficiency, solar and other renewable energy, and other topics of concern, to work towards reaching Missoula's greenhouse gas reduction and zero waste commitments. The community is involved, invested, and vibrant, and I'm so grateful to be serving here.
While the primary reason I moved to Montana was for my position with Energy Corps, it was Montana that led me to apply in the first place. Living within a short drive from Glacier and Yellowstone National Parks, 100 named mountain ranges, hot springs, wilderness areas, lakes, rivers, national and state forests, and endless other outdoor recreation opportunities, means I'm extra excited for the weekends. Montana's cities and towns have rich histories (pun intended), such as Helena once having the highest concentration of millionaires and Butte once being the largest city between Chicago and San Francisco; known as the "Richest Hill on Earth". I'm anxious to explore as much as I can of the Big Sky State and keep learning about the people, places, and history. I'm not sure what will follow my service term, but I will always be glad to have called Montana home.
The Original Mine – Butte / Capitol Rotunda – Helena / The Finlen – Butte
_________________________________________________________________________________________________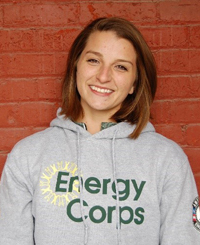 Britt Holewinski holds a bachelor's degree in English with a Specialization in Environmental Economics and Policy from Michigan State University, and a master's in Public Administration in Environmental Science and Policy from Columbia University. Prior to Energy Corps, Britt worked at NSF International, working in Sustainability and Water, with a focus on Wastewater Certification. Britt joined Energy Corps in October 2017 and will serve in the City of Missoula as a Zero Waste Educator/Planner. She will work on Missoula's Climate Action plan, focusing on reaching the waste reduction targets and greenhouse gas reduction targets.