Read about Steve's first impressions of his new community: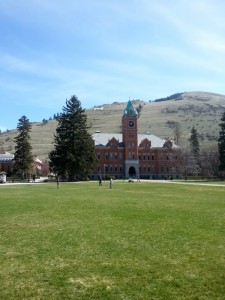 I always wanted to try moving to a new city and setting up from scratch. It just seems like the thing to do in today's world. But where to live and work? Lazer focus my ambition into a career inside the Beltway? Enjoy a young person's retirement in Portland? Or do something weird like join an Austin collective? The possibilities are endless for a jobless millennial, but this time around my love of community, beautiful landscapes and service called me to a place I never could have predicted- Missoula, Montana.
"You're going to LOVE it there!" "Ohhhh, you're going to be there for the summerrr? That's the BEST!" Such were the universal messages I received when telling people about my move. Pretty positive reviews! I smiled and nodded and agreed it seemed like a good town- I mean, it's "The Garden City" how much cooler can it get- but to myself I wondered how these glowing declarations could possibly hold up to reality. And, for that matter, whether I would personally enjoy the experience of moving to a town on my own.

Coming up on a month in the Zoo, I can say that I do really like this place (and it's not even summer yet!). Weekends have been filled with hikes, hot springs and hops. Spring League Ultimate will be invigorating my Wednesdays while Mondays bring inner peace with the Be Here Now meditation group. I am on my bike every day commuting to the University along the River Trail. There is a lot to like, especially when the sun is out.
I have been fortunate to find myself surrounded by great people whose openness and inclusion have made it a breeze to be a newcomer. I lucked out with a room in a great location with two cool roommates, one of whom is an Energy Corps alum. Joining up with Becca, Chris and Juliet, the 'veteran' members in town, has sort of automatically provided me with three rad friends (just call me D'Artagnan). With such a lively music scene, there are plenty of opportunities to go out dancing, and EC'ers across the state visit Missoula on frequent joyful occasions. Combined with other serendipitous encounters, like every fifth person I meet also having moved here from Humboldt, my introduction to Montana has been more than welcoming- it's felt like a homecoming.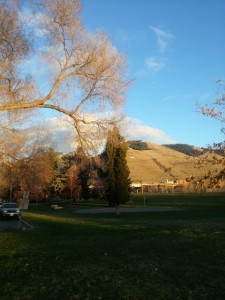 To top it all off, my supervisor Eva Rocke, the Sustainability Director at UM, is a pleasure to work with. She is organized, knowledgeable about all aspects of sustainability, and has a good sense of humor. I appreciate her flexible management style and clear communication. All the staff in the Facilities Management building where my office is located have been nothing but kind (if a little confused as to what my actual position is), and I look forward to explanatory lunches in the breakroom.
Just so this isn't a complete gushing lovefest of Missoula life, there are challenges. I miss my friends and family back home. I don't have very much money. My project feels a little slow to start. My air mattress deflated on my first night here. And of course more challenges lie ahead. It wouldn't really be life if there weren't some bumps in the road, and all told there is much for which I am grateful.
As I simultaneously settle into a routine and prepare for the whirlwind of adventure that summer brings here in Missoula, I want to remain present and fully appreciate these moments. Being here in Montana is a special opportunity, a formative experience in my young adult life and one that I hope to share with my significant other soon. Connecting with good people, doing good work, staying in good health; I think this was a good move.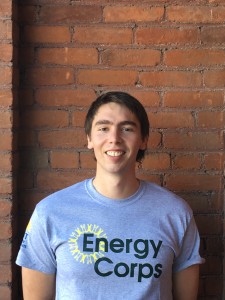 Stephen Luther grew up in McKinleyville, CA, less than 100 miles from the Oregon border. He served as an AmeriCorps member last year with the CivicSpark program, working on energy and climate related projects for the Redwood Coast Energy Authority. Steve graduated form Williams College in 2011 with a degree in Political Science and History. He obtained a certificate in Natural Resources Planning from Humboldt State University in the spring of 2012. Steve will be serving with the University of Montana in Missoula, specifically with their sustainability office. He will conduct a campus-wide plug and process load inventory, including an inventory of non-centralized server spaces, desktop printers, personal refrigerators, heaters, and more. In addition, Steve will engage with building occupants to publish and share the information collected which will in turn inform energy conservation strategies that can be implemented through behavior change and individual scale improvements.