by Erika Berglund
Throughout the first couple months of my service at the Clark Fork Coalition, one concept has become increasingly clear: hands-on activities and real-world applications are vital to students' educational development and internalization of scientific concepts. This idea is continually reiterated by educators and students alike. In a recent Missoulian article about engaging students at the Flathead Reservation River Honoring ceremony, Germain White, the Confederated Salish and Kootenai Natural Resource Department Information and Education Program manager expressed, "experiential education is more powerful than going into a classroom and just talking about the river"(Kickingwoman). Simply put, experiential learning works.
In April I had the opportunity to sit in on and take notes for a collaborative meeting of STEM educators and professionals in the Upper Clark Fork (UCF) region organized by the Clark Fork Coalition. The purpose of this meeting was to vision the future of watershed education in the UCF and identify gaps in programming and opportunities to fill those gaps. Three overarching goals identified were an increase in students' exposure to real-world projects and research professionals, continuous watershed programming from elementary through high school, and more access to field opportunities. Much of what was discussed at this meeting centered on the importance of connecting students to their watershed via experiential learning.
Having spent much of my service thus far supporting Clark Fork Coalition school programs, I can too attest to the strength and success of environmental education programs that emphasize hands-on and sustained learning. The two programs that I have been most involved in are Creeks in the Classroom and Riparian Rx.
As part of Creeks in the Classroom, we visited Missoula International School several times to first discuss and then address pollution in our waterways. Prior to going outside of the classroom, we used interactive models to help students understand the challenging concepts of watershed and groundwater systems. Next, the students surveyed storm drains and stenciled signs next to them. These students were so excited to leave the important message "drains to aquifer, keep it clean" along the sidewalks of their school's neighborhood. We were also fortunate enough to be joined by the Missoula Valley Water Quality District and the Public Works of the City of Missoula on our field day. In addition to putting their knowledge into tangible action, these 2nd and 3rd graders were exposed to the professionals who manage our storm drain systems and ensure the health and safety of our water. Now when these students see the stenciled messages on their way to school they will not only be reminded of the time they helped put them there but also of the importance of keeping our watershed clean.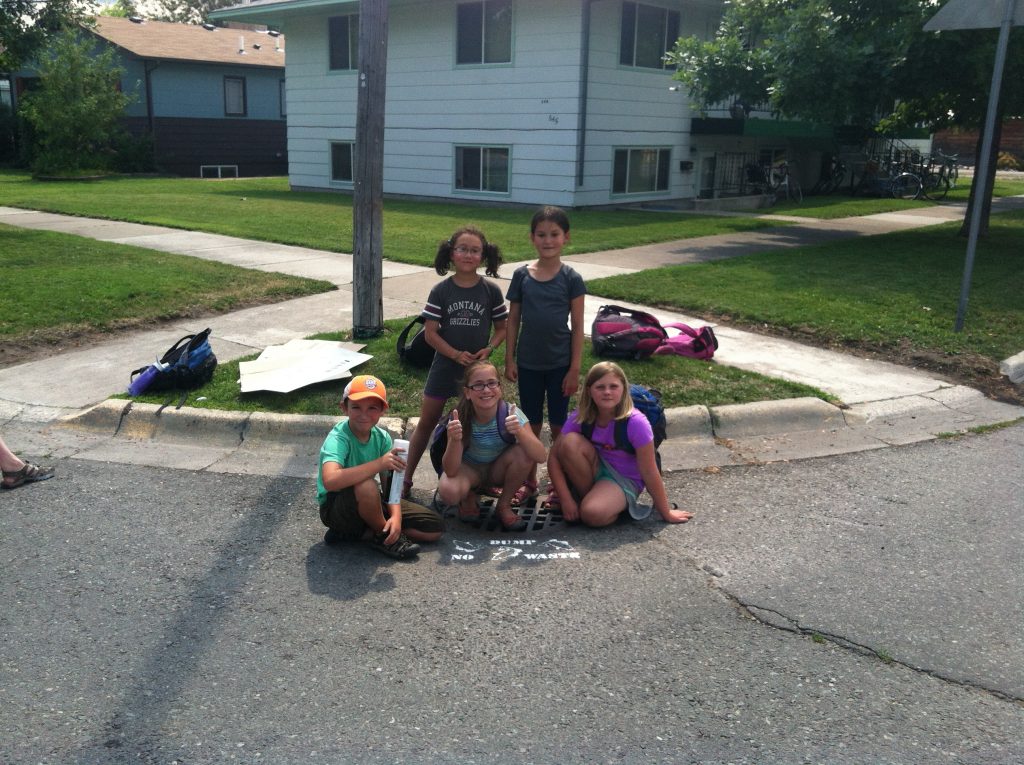 Riparian Rx is another wonderful program in which Clinton 7th graders are visited by CFC or a partner organization once a week for two months. Throughout the course of these two months, this class has learned about the important ecosystem functions that healthy riparian areas provide while developing the tools (plant ID, bird ID, data collection, and analysis) to assess riparian health for themselves. This program will culminate in a final field day at the end of May when students will implement the restoration plans that they themselves will develop for a wetland area on the Rock Creek Confluence Property. This program not only provides students with the knowledge and scientific resources to understand river ecosystem health but also the opportunity to get their hands in the dirt and apply that understanding in a meaningful way. I cannot wait to see the Clinton 7th graders put their restoration recommendations into action on our final field day.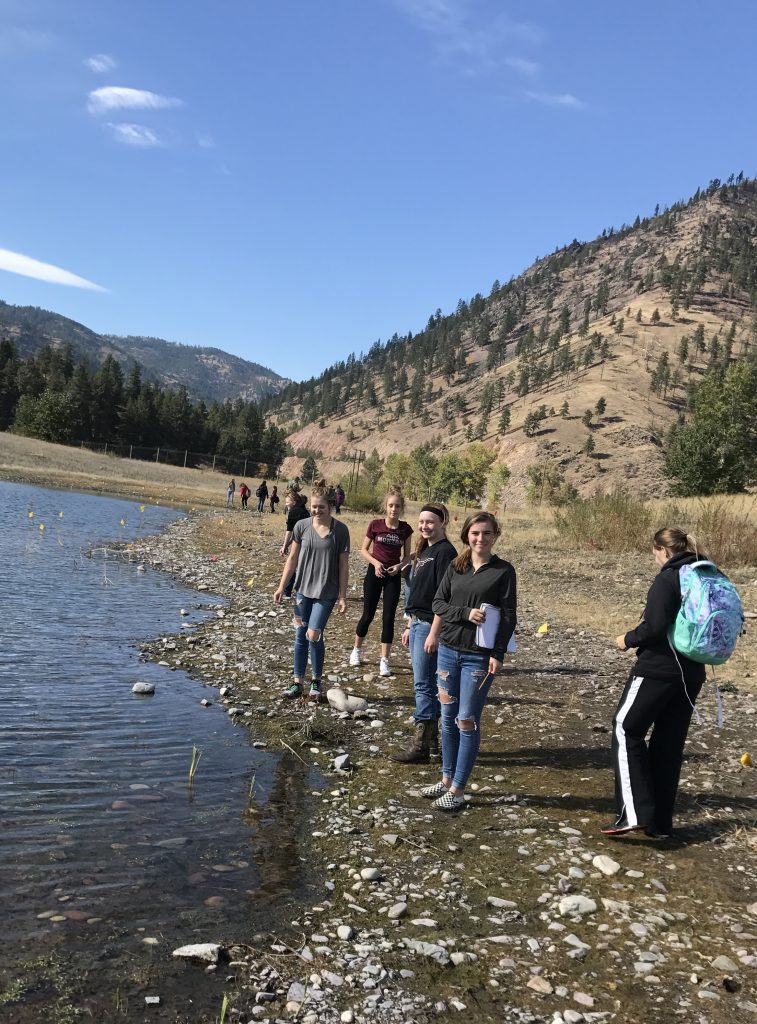 The STEM in the UCF meeting coupled with my service experience working on two well-developed CFC programs has solidified my understanding of the importance of hands-on experience. As a student, I cherished opportunities to explore outdoors, develop an understanding of research science, and use my in-class knowledge in real-world applications. Prior to my service, I understood the importance of field experience on a personal level but it gives me an even deeper appreciation of these experiences when I see students engaging with challenging concepts, showing enthusiasm for data collection, and taking ownership of their service projects.
_______________________________________________________________________________________________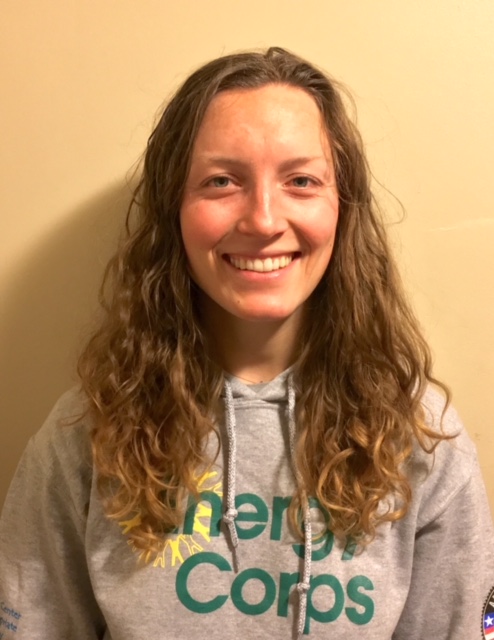 Erika Berglund holds a degree in Environmental Science from Colorado College. Prior to becoming an Energy Corps member, Erika spent two years working as a field and lab technician in the Department of Ecosystem and Conservation Sciences at the University of Montana and in the Department of Forest, Fire, and Rangeland services at the University of Idaho. Erika joined Energy Corps in March 2018 and serves at the Clark Fork Coalition in Missoula where she primarily focuses coordinating and supporting youth education programs, communicating with and managing volunteers, and developing marketing strategies for community outreach programs.