By Laice Dedrick
11:30 AM: My iPhone begins to vibrate in a frantic manner as though it is mocking my heart beat. I take a deep breath and tell myself, "You've got this". My hands trembling and damp with anxious sweat I pick up my phone, press the green phone icon and say, "Hello?"
12:23 PM: I hang up my phone and with deep confusion and self-frustration I run my fingers through my hair until I have a tight enough grip around my head and I yell, "What was that!"
To some of you who don't know, I wasn't selected for AmeriCorps the first time around – I didn't even get a second interview. It's a tough fault to admit but it's true. Over the next year, I reconsidered what it was that I wanted to do in life. Whether or not the environmental field was right for me and if it was, was staying in Montana even an option? A year went by before seeing another AmeriCorps posting for the Flathead area. I was hesitant when I first saw the listing, the haunting thoughts of my first interview immediately came rushing to the front of my brain. As I began reading the service description, I could feel a spark start to reignite. With every word, I could feel the passion and excitement for this sort of work return. So with a hopeful heart and hands nervous with sweat, I clicked "apply" and said, "You've got this".
For the last two and a half months, I've been serving for AmeriCorps as a Sustainability Educator in Glacier National Park. I couldn't be more excited to be in a place that is so beautiful, inspiring, and humbling at the same time. Every day this place motivates me to try and make a difference not only in the park but in the communities that surround it. People around the Flathead Valley care deeply about Glacier National Park and know its importance to the local community but sometimes don't reciprocate those feelings about climate action or energy. Daily, I'm confronted with people who don't share the same eagerness or passion for renewable energy and don't seem to care how our usage and consumption is dramatically affecting our environment, specifically Glacier. It's a difficult topic to bring up even though it's a pressing issue around the world. People don't see how somewhere like Flathead Valley (population 93,068) could really make that big of an impact on climate change specifically through renewable energy and honestly, I can't fully disagree. But it's this type of thinking that allows us to justify no action at all. If we want to make a big impact then we have to make a small one first.
These challenges can sometimes create self-doubt and make me question if I can make a difference or at least help people to see the impacts that these seemingly simple decisions have on our environment. But then I remind myself that just like that first interview, that sometimes I'm not going to get it the first time around and that I can't give up. People are not always going to agree with what I have to say or what I'm trying to do up here in the middle of nowhere but I don't let it discourage me or devalue what it is I'm doing. If I had given up because of the fear of failure and not applied for AmeriCorps a second time around then I wouldn't be in this amazing position, where I get to share my passion and excitement and educate people about these types of issues on a day to day basis.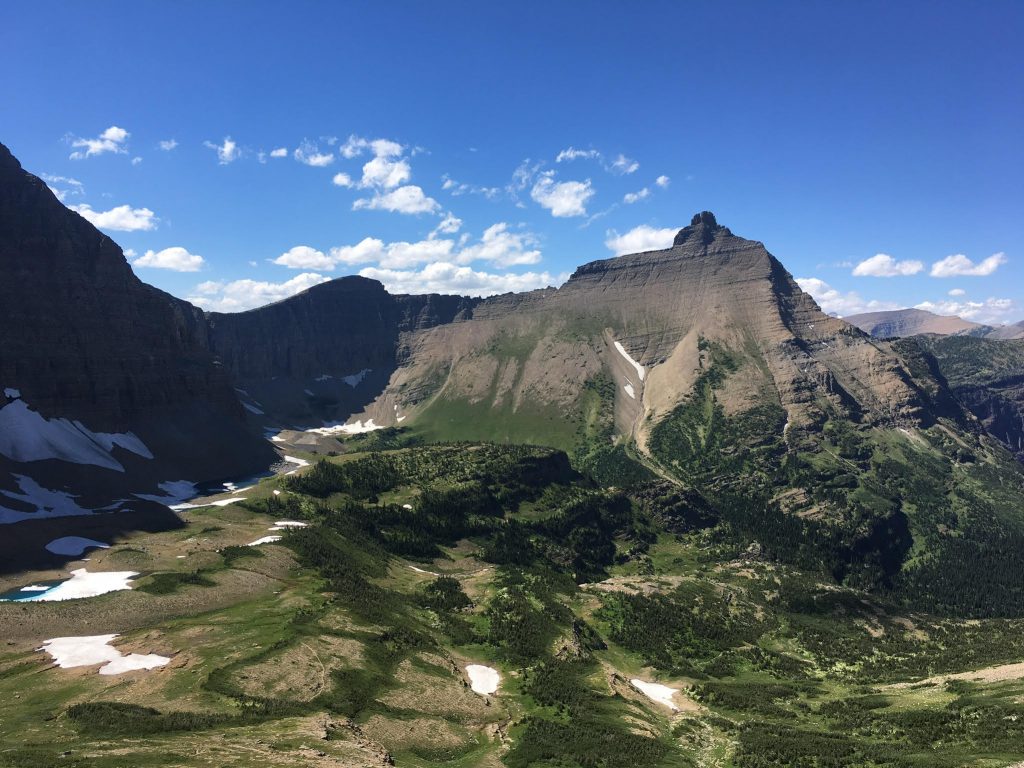 __________________________________________________________________________________________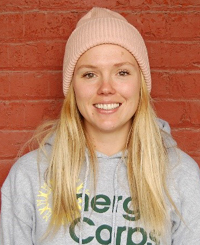 Laice Dedrick holds a bachelor's degree in Environmental Studies from the University of Montana. Laice joined Energy Corps in October 2017 and will serve in Glacier National Park as a Sustainability Educator. She will build on current sustainability efforts, collecting greenhouse gas inventory, and educating park visitors about current sustainability goals. Additionally, she will create and prioritize new sustainability goals.