Read about Callye's winter challenges and SMART School inspirations:
Since beginning my service term here in Helena, Montana I have had no choice but to adapt to such a different landscape and climate. Winter is in full force and it seems to show no mercy to this Florida girl but I have enjoyed the challenges so far. The beauty of such an astounding change that comes with the transition from fall to winter is truly unbelievable. At first I was nervous about the winter. I heard horror stories from people that have experienced many upon many of winters when I first arrived but thankfully the challenges of winter have taught me very valuable lessons. The most valuable one I have learned so far is to always be prepared. You really must prepare for the worst. The one thing I have found that I must have at all times is sturdy pair of insulated and waterproof boots suitable for snow. These have been a life saver for me.  Aside from all the challenges and preparing for certain challenges I have learned to really love and embrace the winter. I have acquired a pair of used skis and cannot wait to take them out on the mountain. And the way the snow glistens in the sun is gorgeous, it reminds me of a fairy tale setting.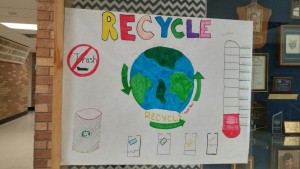 Along with embracing the winter, I have now settled in and am fully embracing my position at the Department of Environmental Quality. The SMART Schools program has ignited so much passion and inspiration within me. It is amazing to see the ambition and ingenuity that some of these students and teachers possess. I can see the excitement in their faces at our meetings and presentations. During a recent trip to Alder Elementary School in Sheridan, Montana, I met with 17 students representing kindergarten through eighth grade to discuss the benefits of energy conservation, recycling, and green practices at school and home. When asked how the students incorporate these practices into their daily lives their hands would shoot into the air with eagerness to share their answers. It was obvious that these students understood and were proud of their contribution to the SMART Schools Program and resource conservation. This sense of pride has been a constant throughout my term and it had definitely rubbed off on me. I am so incredible proud to be a part of such an inspirational program, working with schools that have set out to really make a difference for not only their students but their community as well.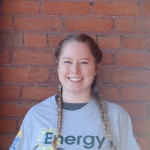 Callye Foster graduated from the University of Central Florida with a B.S. in Environmental Studies and minor in Energy and Sustainability. She served two years as President for the Intellectual Decisions on Environmental Awareness Solutions UCF (IDEAS for UCF) Chapter. Callye serves with the Montana Department of Environmental Quality as their Smart Schools Coordinator.