On May 20, 2016 I toured the Mountain View Growers greenhouse facilities in Kalispell, Montana.  The greenhouse is owned and operated by Keith and Sue Graham.  The approximately one acre greenhouse has been in operation for almost 10 years growing hydroponic tomatoes and cucumbers.  Their beefsteak tomatoes were some of the largest I have ever seen but I am not a tomato aficionado so I brought back a few cases (picked that day) to share with others here at NCAT to get many opinions.  Keith indicated that they use all organic methods in their production but the ongoing costs to be organic certified is not a viable option for him.  Everyone who sampled one of these off the vine fresh tomatoes was very happy with the taste and freshness.  Mountain View Growers sells exclusively to local instructions (grocery stores, restaurants, etc.) in the Kalispell area but have plans to expand in the future in order to supply products to the Billing's market.  After about 10 minutes into our conversation Keith shared some of the challenges they faced over the years starting out with no experience in operating a greenhouse but with the grit of a former retired farmer.   Keith was a bit stressed out that day and seemed to welcome talking to a complete stranger (but former lawyer and business owner) about these struggles and a legal dispute he was having with his former business partners.   From there I went directly to tour the Algae Aquaculture Technologies greenhouse about 15 miles away in Columbia Falls and toured this high tech greenhouse producing biochar and an algae based organic liquid fertilizer.  The facility was not yet fully rebuilt after a fire destroyed most of the greenhouse in the winter of 2014.  Thankfully the facility was insured but Michael (the owner) was struggling to complete the rebuild since he made some significant and costly design changes from the original design.  Michael is an artificial intelligence gaming systems programmer who decided he wanted to use his skills to make a difference.   I spent over two hours talking with Michael about many of the struggles and challenges he was going through.  At the end of the day I offered to facilitate getting Keith to test Michael's organic fertilizer in his greenhouse.  To accomplish this would make my trip worthwhile.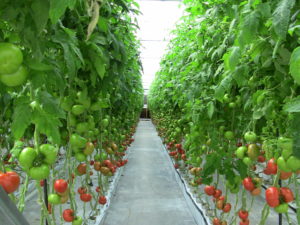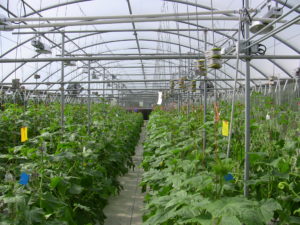 More than anything else this trip reminded me how difficult starting most new businesses are no matter how noble the cause and motivations of the owners.  I wonder in our non-profit world if we are focused enough on providing meaningful support to producers who are most often risking the most to bring about the change we all desire.   So what is "meaningful support" you might ask?  Well just listen to the producers and they will tell you!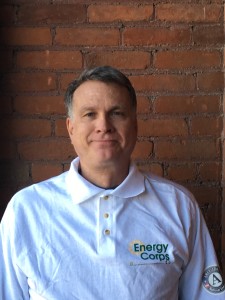 Remy Cline graduated law school in 1982 from Kansas State University. He then spent the next ten years working in a private law practice and some rental property investment and development in Idaho. Remy attended a Master of International Management Program and then traveled to Hong Kong to complete his Mandarin Language studies. He spent the next fifteen years in Hong Kong working at his own start-up companies in the tech sector. Most recently, Remy has spent the last 18 months working on a Food Hub development project in Wyoming writing grants, completing a feasibility study, and developing Food Hub Business Models. For part of that time, Remy served as an AmeriCorps VISTA member, as the Food Hub Coordinator. Remy will be serving at NCAT in Butte as the Sustainable Agriculture Researcher and Educator. He will research and publish information on climate resiliency in sustainable agriculture, conduct greenhouse research for urban agriculture settings and present some of his findings to different audiences during his term.