By Andie Conlon
On Saturday, May 18th, the National Wildlife Federation partnered with Missoula Urban Demonstration (MUD) Project to host our first ever Rain Barrel Workshop. After months of organizing the transport of the barrels, the speaker series to be held prior to the workshop, and overall promotion of the event, it was finally happening! While we were initially only expecting 16 participants based on registration, we had an additional 6 people show up on the day of, bringing us closer to our goal of hosting 25 individuals.
Before the actual barrel-building began, we hosted an array of quick, ignite presentations from my host site, the National Wildlife Federation, as well as the Clark Fork Coalition and MUD. While participants were likely more excited for the physical aspect of the workshop, these presentations were an important part of providing context for the workshop. I presented on how participants could use their rain barrel to support native plants and therefore native wildlife, Heather Leach (Energy Corps) from Clark Fork Coalition provided the context for water conservation in the wider Clark Fork watershed, and Jonathan Peeblson from MUD offered valuable insight for maximizing water intake with a single barrel. From there, the real fun began! With a brief explanation of the steps taken to begin constructing the barrels, the participants were largely independent in their building. One of the more endearing parts of the workshop was watching participants help one another and lend a hand when needed. By the end of the day, 26 rain barrels were purchased, as some participants chose to take home a second barrel and set up a full rainwater catchment system!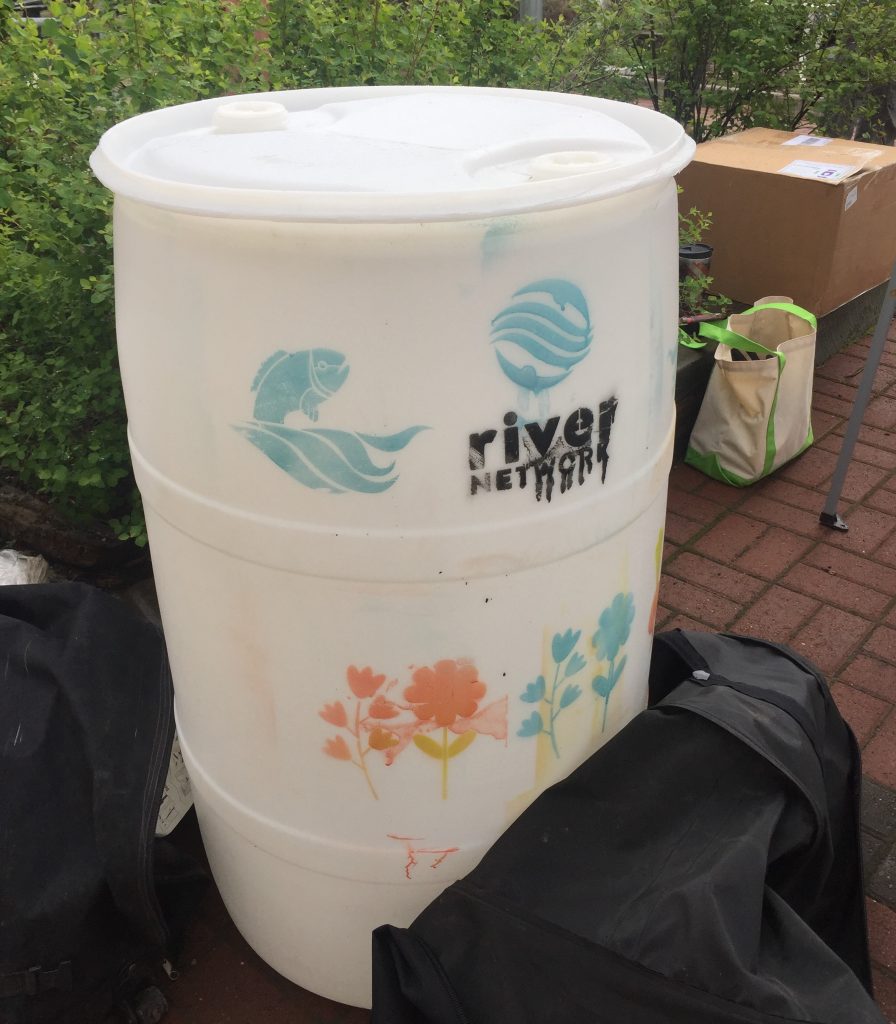 Many wondered how this workshop came about. Before my service term began, NWF submitted a grant proposal to the River Network to host a rain barrel workshop. Getting this grant gave us 50 hardware kits (the tools necessary to build the barrel), and put us in contact with Coca-Cola, who donates upcycled syrup drums to workshop hosts. Thus, with the help of all these various partners, we were able to hold this workshop not only as a valuable educational opportunity and service to the community, but also as a fundraiser for NWF and MUD. These sorts of events are always the most fun, as they involve so many moving parts and so much important collaboration between community members. We will be hosting a second workshop on June 15th and can only hope it's as successful – if not more so – than the first.