Read about Elyse's thoughts as she starts her second year of service: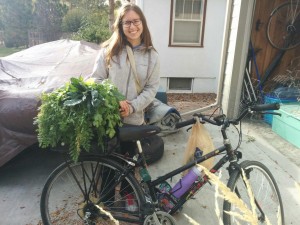 In mid-September I returned to Montana for my second year as an Energy Corps member. After serving last year as the Active Transportation Educator at Billings TrailNet, I had decided I wanted to return to the same position and the same organization.
Arriving to Pre-Service Orientation brought on a lot of emotions. My fellow Energy Corps members were excited, enthusiastic, and a bit nervous about their new beginnings. I remembered back to my first Pre-Service Orientation and how excited I was to face the unknown and I wanted to feel that sense of new possibilities again.
However, when I returned to Billings, there was nothing very new about it. I returned to the same house, the same office, and the same desk. I already knew where the grocery stores were, the best bike routes to get to my errands, and where to get a quick bite to eat downtown if I forgot my lunch.
But then I realized that this was why I had wanted to stay in Billings in the first place. Even though the novelty had worn off, what I had instead was a fair number of professional and personal contacts, knowledge of the community in which I was serving, and a much better understanding of the organization I was serving with and what my role was. Not to mention, I also had a thriving garden when I returned-one advantage of being in Montana over the summer!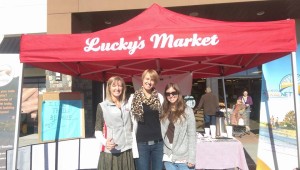 Returning for a second year has also allowed me to take on a larger role in Billings TrailNet than I was able to last year at this time. Recently, I was in charge of organizing a kick-off event for our membership drive. I planned almost everything for the event from start to finish and it went really well! We raised $875 and gained 14 new members! I have also been able to mostly hold things together in the office while my supervisor was out with a broken arm for several weeks. It's good to be able to see the progress I've made over the past year and I'm looking forward to the year to come!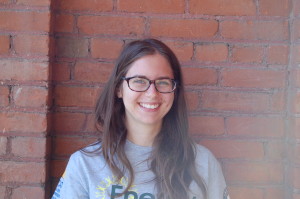 Elyse Monat graduated from Tulane University with a B.A. in Environmental Studies and Spanish and a minor in Urban Studies. Because of her interest in sustainable transportation, she interned for IndyCog and Ride New Orleans, advocacy groups for biking and public transportation respectively. Elyse is currently serving a second year with Billings TrailNet, assisting with programs that lead to more sustainable transportation in the community.