Read about Katelynn's first few weeks in the Red Lodge community: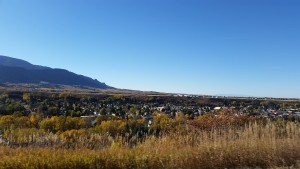 If someone would have told me a year ago I would be moving to a small rural town in Montana, I would have laughed. Now here I am, a month into that scenario, and actually feeling really good about this new adventure. Having this be my second year serving in AmeriCorps, I've learned a lot about what I want out of my career, my supervisor, and the surroundings I need in my life to be happy. You think you have your happiness figured out but when you finally get to live that "dream" scenario you've had in your head all through college, reality strikes. I have come to the conclusion that what I do every day matters 10 times more to me than where I live. In Montana, I'm not necessarily where I thought I was going to be but now I am really getting to challenge myself in the career I want to pursue. I think that's why I have been so open to serving a second year because I only have to commit for a year; helping me figure out who I am and what I want out of life. No matter how much you think you have that figured out, you just really don't.
So, now I'm in the beautiful town of Red Lodge, MT. This town of 3,000 sits right at the edge of the Beartooth Absaroka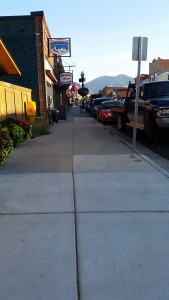 mountain range and I must say, it is quite the self-sustaining town. I am the Sustainability Educator for the city and will be working on various LED and solar panel retrofit projects for streetlights and municipal buildings. In addition, I will also be doing recycling outreach and working with the High School's Green Team. I've spent these first few weeks meeting stakeholders in my community and the Energy Corps community at large. They have filled me with knowledge, courage, and excitement. I've gone from feeling really intimidated by my work plan to knowing I'm going to be successful in just these few short weeks.
The best part about my position is where my office is; I am snuggled in tightly at the Red Lodge Area Community Foundation. Our office consists of 6 other AmeriCorps service members, a couple of permanent staff and volunteers of all ages; great chaos ensued. Every year the foundation does a Fun Run, which is basically a block party in the middle of town where non-profits in the area come to celebrate their success and get donations from community members. This year the Fun Run netted $234,000 in donations across all participating non-profits. I went to the celebration where all the organizations received their money and was blown away by how strong this community truly is. There I was, standing in the midst of it all, bringing Energy Corps to this community for the first time – and I'm feeling really good about it.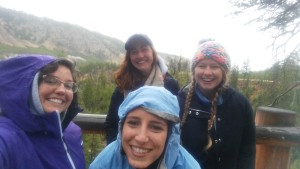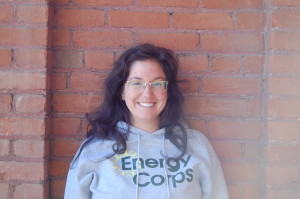 Katelynn Essig has a Master's Degree in Sustainable Development and Policy from the University of Illinois and she is serving her second AmeriCorps term with NCAT/Energy Corps. Katelynn's first year was with RARE AmeriCorps in Oregon, serving as the Economic Development Assistant with the City of Oregon City. Her experience with RARE was great and she is thrilled to return to sustainability project work. Katelynn is serving as the Sustainability Educator with the City of Red Lodge, working to retrofit City buildings with renewable energy, increase energy efficiency in city operations, and expand recycling operations throughout the community.