Read about Alex's first impressions of her new host site in Havre: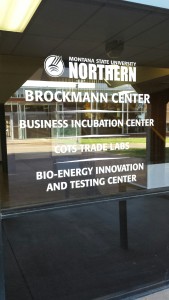 I didn't really know what to expect out of my Energy Corps experience and, after a whole week, I'm not sure I ever will.  At the MSU-Northern's Bio-Energy Center, there's no such thing as a typical day.  Sure, the Center does serve as a research lab for bio-derived fuels and oils, but it's also so much more than that.
Uniquely positioned at the only four year university in the Hi-Line of Montana, the Bio-Energy Center is a full research facility with two full-time scientists as well as one scientist who also teaches engineering classes.  You may not think that's a ton of people, but the Center also employs several student workers to help out.  And, of course, there's the fantastic director keeping things on track.
So what exactly does the Center do?  The real question is, what doesn't the Center do?  The main focus is, as one would expect, research.  Right now they're working to refine their production process.  But the Center also does biofuels testing for local businesses and farmers to make sure that it's all up to ASTM standards.  As if that's not enough, they have also decided to expand their student outreach.  Beyond providing MSU-Northern students with the opportunity to see what a real research facility looks and functions like, the Center is also looking to strengthen the STEM opportunities for elementary and high school students in the Havre area.
With so many things going on, it makes every day interesting.  My first day, I helped out with an organic synthesis of a component of the catalyst that the organic chemist is working on.  My second day, I sat down with the director and talked about what summer camp was going to look like for the next year.  Today, I learned just a few of the many testing processes we do here and provided extra support to some MSU biology students with their General Chemistry.  Clearly I won't be bored over the next eleven months.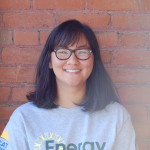 Alexandra Jones recently graduated from Washington and Lee University with a B.S. in Chemistry. She spent the summer of 2015 working for The Nature Conservancy of Eastern Idaho conducting research and assisting with ranch labor. Alex serves as the Bio-Energy Educatory at MSU Northern's Bio-Energy Innovation and Testing Center. She assists in curriculum development for a 2016 summer science camp in addition to educational outreach efforts including tours of the center, biodiesel learning seminars and science fair education opportunities. Alex will also be responsible for completing a research project involving Camelina and woody biomass sources used for bio-based jet fuel.