by Abigail Thomas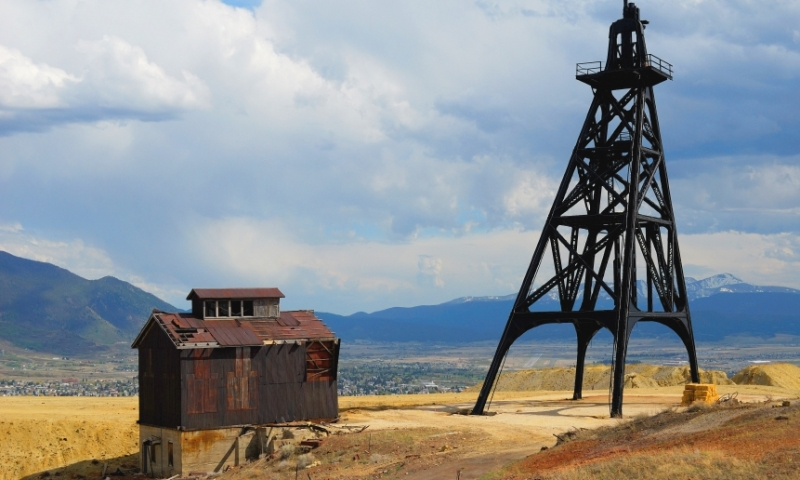 Every day as I head over to my host site I look up to see a landscape dominated by mining operations old and new.  Mining shafts loom over the city like skeletons, telling the stories of a city that has endured many hardships, and triumphs over the years. This is the landscape of Butte-Silver Bow County, the nation's largest Superfund site.  I am an Energy Corps member hosted at Butte-Silver Bow County tasks with determining the feasibility of introducing large-scale solar operations into this amazing community.  Trouble was no one really knew what that meant. Solar energy is this slightly foreign technology that hasn't really been developed in Montana. So this was new territory for the county and me to explore.   

As mentioned, large-scale solar operations in Montana are really still in their infancy, and not many people have a good understanding of how it all works.  So with vague directions, my supervisor and I dove into the project. Identifying what the best options for panels, mounts, and inverters were crucial in the beginning. In addition, it became clear that within the pursuit for renewable energy Butte's reclaimed Superfund sites contained great potential for solar installations, this is due to their status as Brownfields. For those who don't know Brownfields are parcels of land that have restricted capacities for development, typically due to the contaminants housed in that area. This was an exciting concept! We would be giving multiple functions to a site that was originally perceived as only having one function. A function I might add, that originally had no enriching benefits for the community, other than to protect existing contaminants.

Unfortunately, there was no escaping the fact that I just did not have the authority to really make any headway on a solar installation for these sites. As a result, I worked primarily on a report that proposed future solar projects that the county could pursue.  However, as my time in Butte comes to an end I am concerned that the incentive for solar in the community is low, mostly because of financing restrictions that the county faces. It's one of the most challenging things about working on projects like this. I think when we take on the role of change makers or advocates it becomes difficult to accept that we cannot always achieve everything we want to in the time we are given. This sentiment has definitely been the case for me. I have only had a two-month service period, and I regret not having the opportunity to see my proposals to their end.  However, I am so appreciative of what I have learned along the way.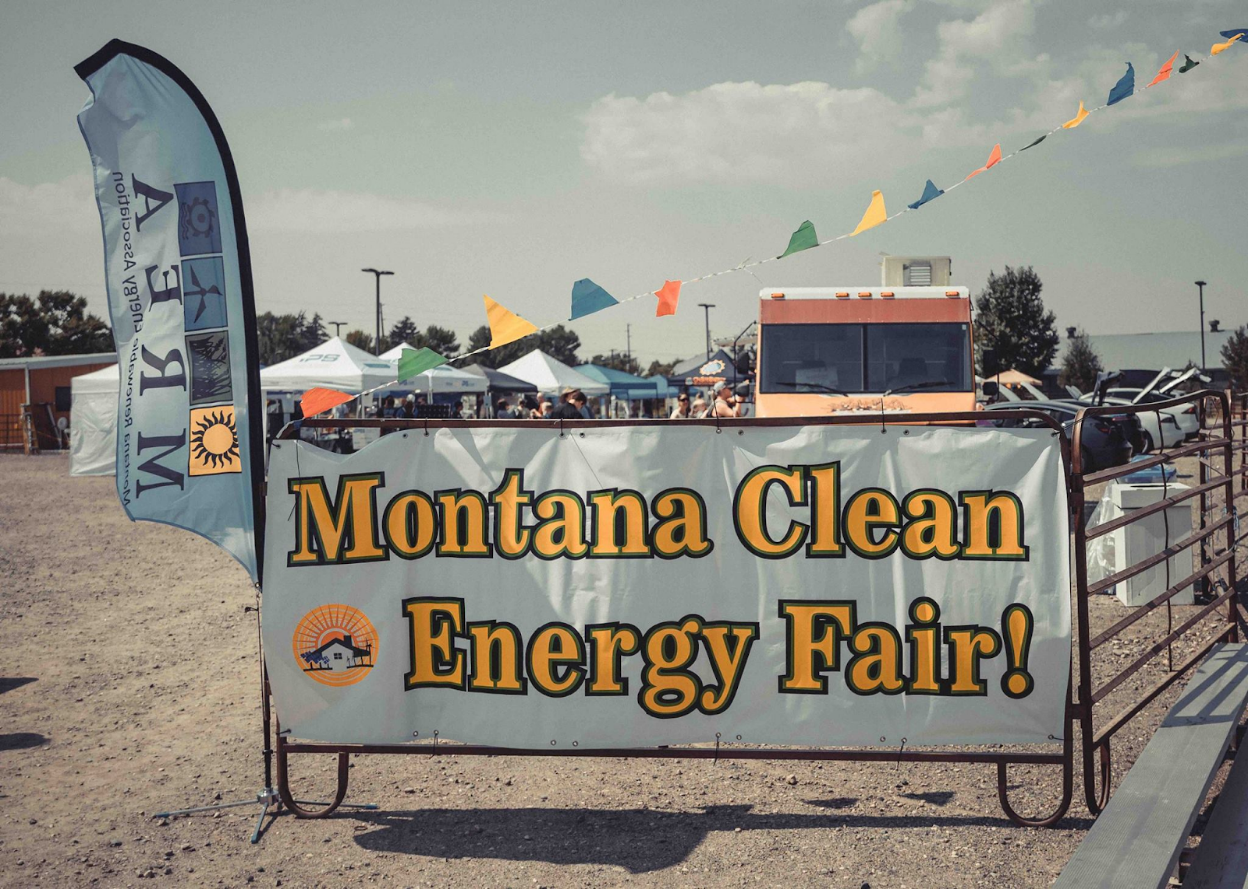 I had the opportunity to attend and volunteer at the 8th Annual Montana Clean Energy Fair, which gave me exposure to a community of people who really care about pursuing renewable energy in Montana. The fair was such an uplifting experience. As a native Montanan, I had not seen that kind of interest in the community before, and it gave me hope for future action.

So as I get ready to finish my term of service, I look forward to seeing future solar development in Butte-Silver Bow County, for their future is bright.
______________________________________________________________________________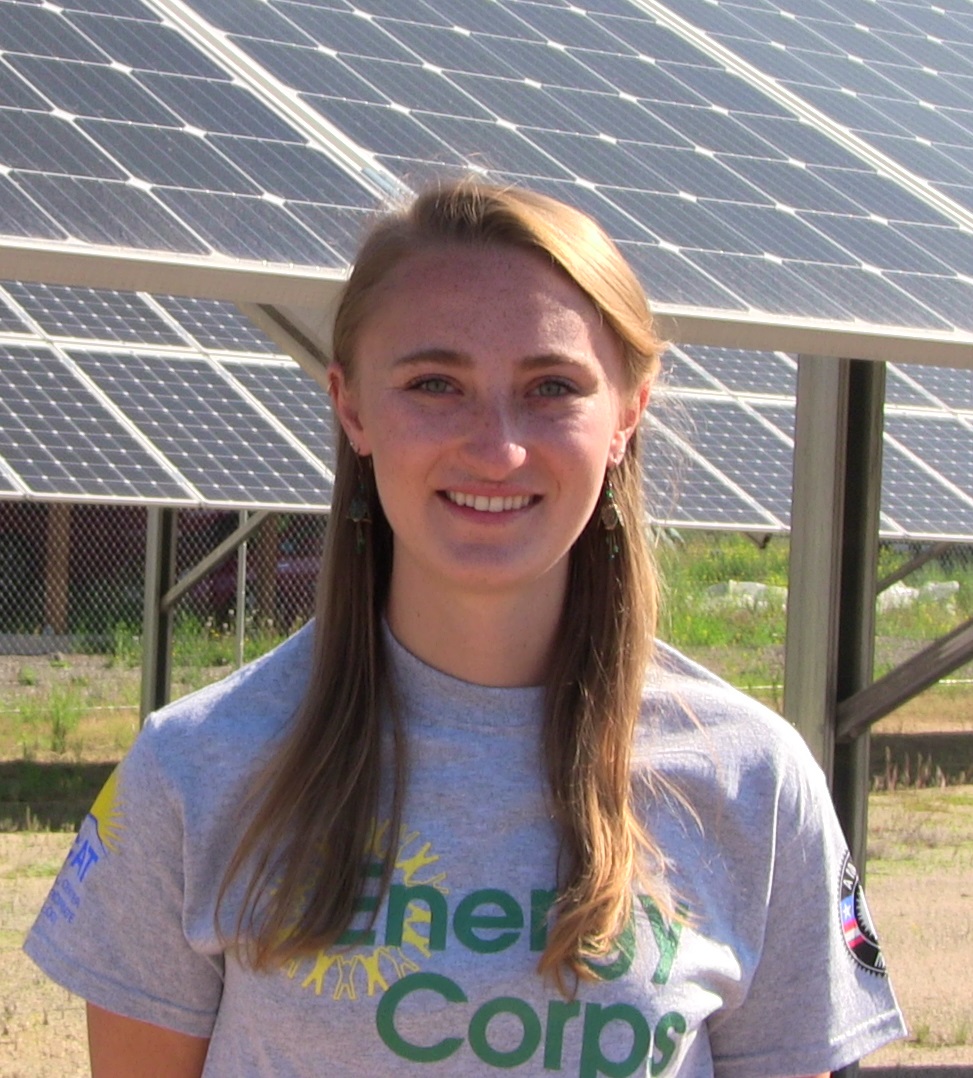 Abigail Thomas is pursuing a bachelor's degree in Studio Art and Environmental Science at Western Washington University. She hopes to communicate as well as understand natural systems through art and has worked closely with climate organizations across the Cascades and Rockies in order to achieve this goal. Abigail joined Energy Corps in July 2018 and will serve in Butte as a Solar Energy researcher. She will explore the different possibilities that can derive from solar energy. Her research is centered on solar energy land impacts, policy regulations, and requirements, as well as technology availability. Additionally, she will participate in community outreach and promote environmental stewardship in the Butte community. She will produce a comprehensive analysis of the solar energy opportunities in the Butte community that will hopefully create a positive platform for further solar energy development.