by Blythe Collins
With the exception of one extremely resilient hedgehog, basically everything alive I've ever owned has met an untimely end (chill out, I've only owned plants, fish, and Dwaeji the hedgie). It's not that I get bored and stop taking care of them or have had unattended gas leaks in every apartment I've ever lived in or keep purchasing plants and fish that are defective and doomed before they came home with me- it's just that I get excited about fish and plants but am woefully uninformed as to how to keep them alive.
Funny thing to be true of a person who is about to head into Montana public schools to get kids pumped up for competing in SMART School's green competition.
So two weeks ago, when I moved to Montana, started work, and began hunting for an apartment, I decided to look for a place that had space for me to practice being green. The very first (and only) apartment I looked at fit the bill with a huge spare room featuring two large windows, letting in lots of natural light. It also has a large backyard that will come in handy once the weather warms up. Pinterest saved the day once I moved in as I pinned tips about inside winter gardening faster than a hedgehog chasing a mealworm. Hopefully over time I'll have good news to report about my little garden, but for now, I'm:
Working on sprouting seeds with mini-greenhouses made out of repurposed plastic bottles:
Trying another sprouting method with moist paper towels, a plastic bag, and my fridge: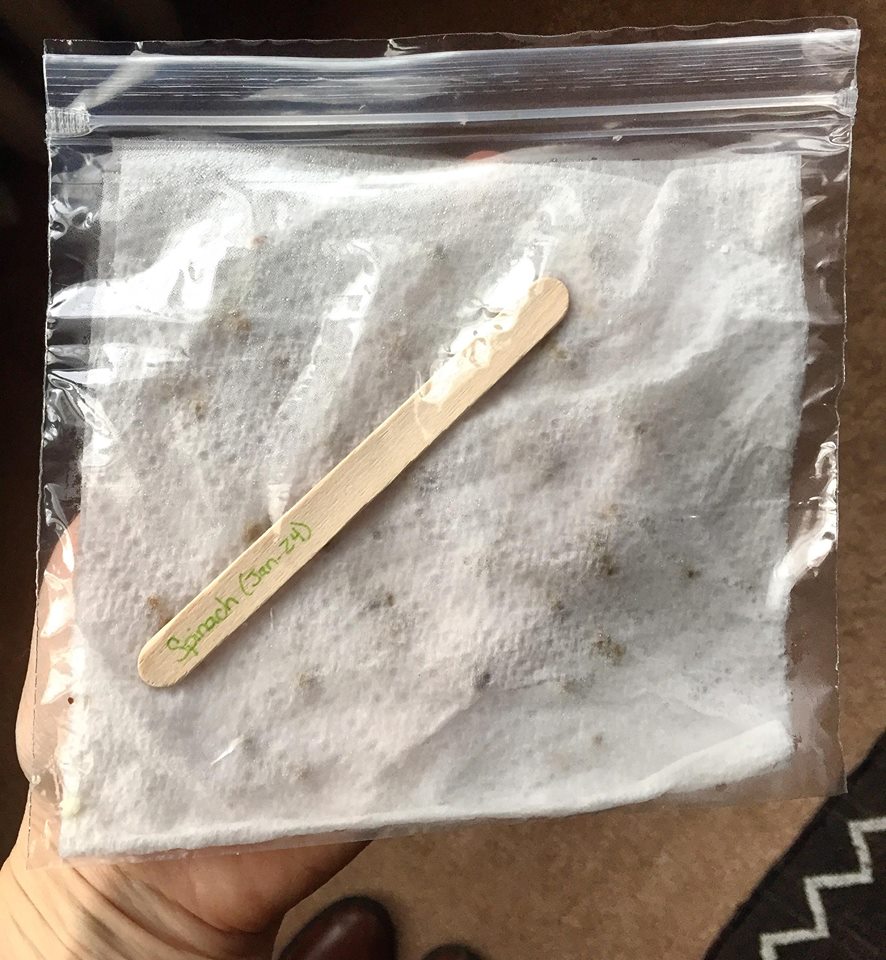 Researching how to keep an orchid species alive in a terrarium: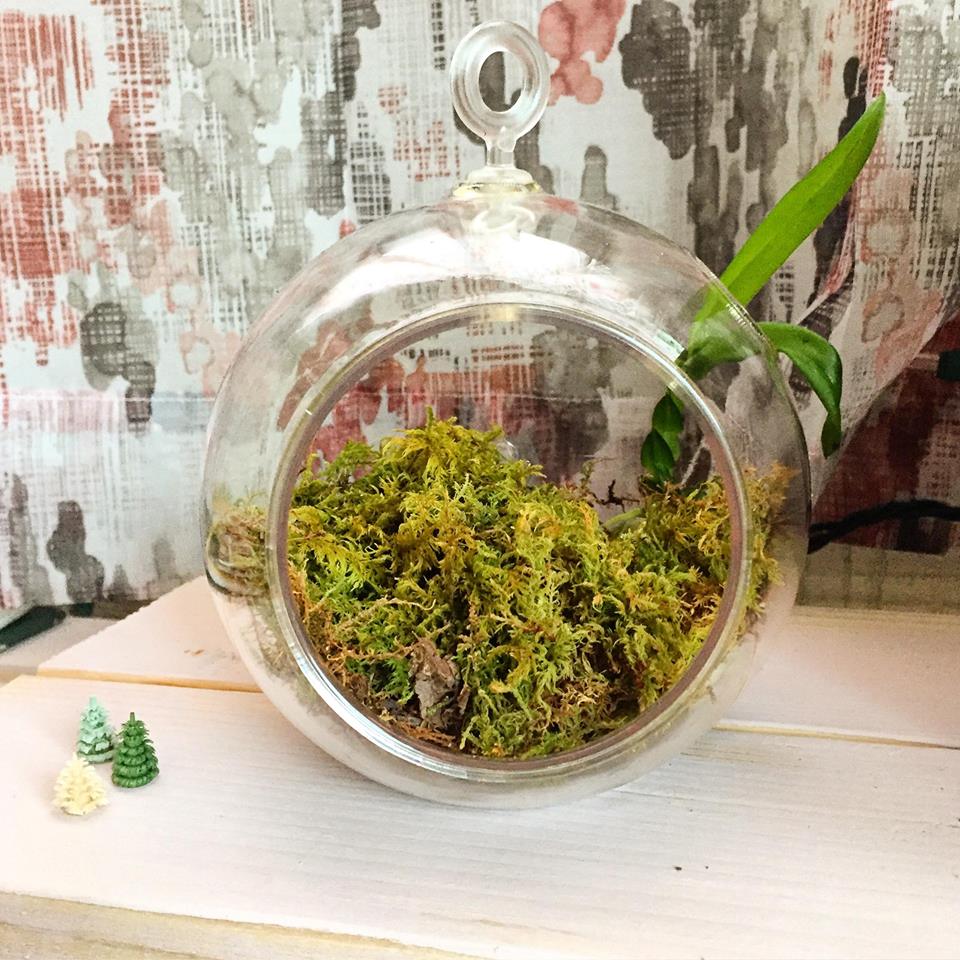 Trying my hand at mini-aquaponics with this beta fish. Once a seedling has sprouted from my makeshift greenhouses, I'll move it to the top of the beta container, where it should thrive.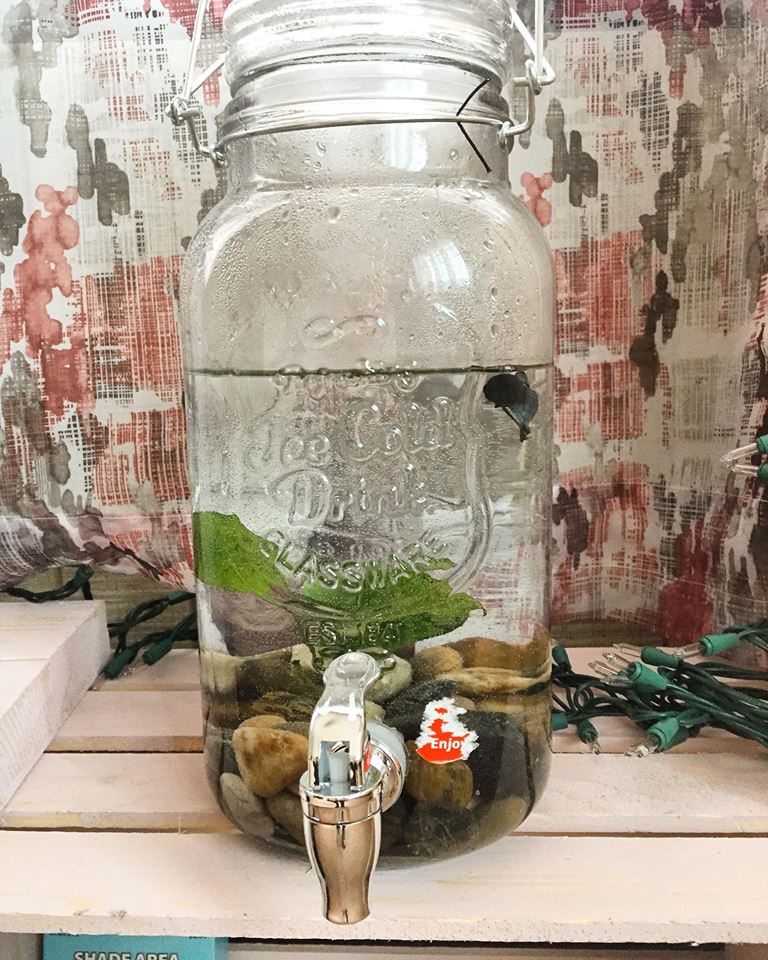 Meet, The Professor!
My hope is that these projects will inform my school presentations, aid me as I create a list of projects green challenge participates can use next year and wind up feeding me eventually. Even if I keep up my killing streak, however, the research involved has taught me a lot about plant life cycles, humane treatment of aquatic creatures in aquaponics systems, greenhouse practices, and creative plastic repurposing. I learn best by doing, and I'm happy that my experience at Energy Corps has already afforded me a chance to (literally) get my hands dirty while I learn something new.
______________________________________________________________________________________________________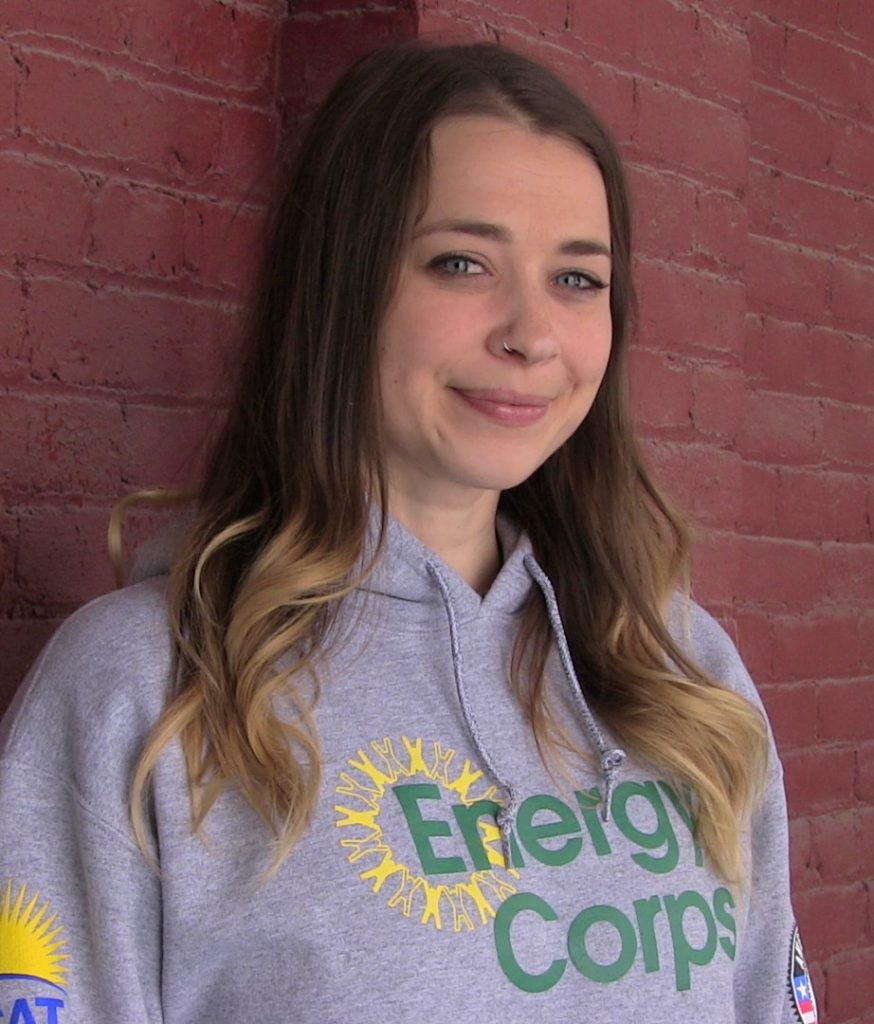 Blythe Collins holds a bachelor's degree in Applied Linguistics and a master's degree in Responsible Tourism Management. Prior to Energy Corps, Blythe spent 5+ years working as a freelance teacher in Chicago, West Michigan, South Korea, and Kuwait. Blythe joined Energy Corps in January 2018 and will serve in Butte as a SMART Schools Educator with the Department of Environmental Quality (DEQ). She will be giving presentations on sustainable practices at schools throughout Montana that are participating in the SMART Schools challenge. The challenge has three categories that schools can focus on improving in; recycling, energy, and greening.