By Lindsey Bales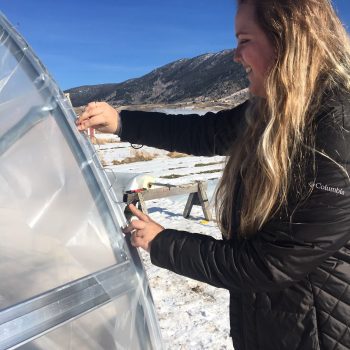 Last month I moved from San Francisco, California to Butte, Montana. In California, sustainability efforts are widespread throughout the state and many residents and professionals I worked with were familiar with renewable energy, energy/water efficiency, and energy/water conservation. I had not heard of any sustainability projects in Montana before I moved, and my fear was that I would be a lonesome "snowflake" trying to advocate for sustainability. However, since starting my term of service I have discovered that I am most certainly not the only person who shares a passion for sustainable and clean technologies that promote healthier and happier communities in Montana.
Although Butte is significantly smaller than San Francisco and I have only served for less than a month, I have met numerous people through NCAT and Energy Corps AmeriCorps who are working towards the same goal. There are around 20 Energy Corps members who are working on environmental projects throughout Montana and are advocating for sustainability. There is still a long road ahead for sustainability in Montana, but I am proud to be a part of this team that is working hard to making that road shorter and are actively making a positive impact in the community.
As Energy Corps Team Leader, one of my favorite roles is being able to provide support to Energy Corps members. Last week, I was able to help a member and her team build the final parts of a high tunnel they had been working on since she started her term of service. It was a ton of fun and I got to hear her experiences working on the project from start to finish.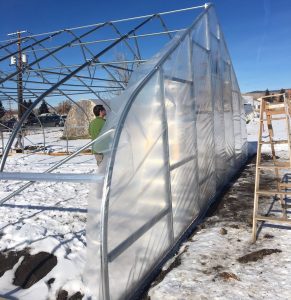 I have learned so much through the members' reflections on their different projects and experiences and feel I have gained a unique insight on the great work that our team is accomplishing. I am looking forward to learning more about the wide array of projects our members are working on and seeing the progress throughout the year. I am excited to help members collaborate on any overlapping projects and finding common takeaways that could help future members. In my term of service, I hope to reach as many people as possible and spread awareness of the great work and accomplishments Energy Corps AmeriCorps members are achieving.