Read a few of Elyse's thoughts as she prepares to weatherize:
The Energy Corps annual weatherization event is coming up next week in Billings and Red Lodge! During weatherization, we make adjustments to people's homes in order to both conserve energy and make the homes more energy efficient. This includes, but is not limited to, putting on door sweeps, weather stripping, window plastic, and wrapping hot water tanks.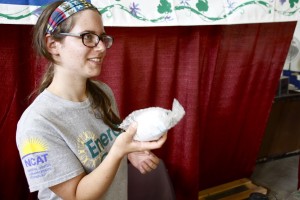 This year we had a little snafu as the organization we were supposed to be partnering with had something come up at the last minute and was not able to help us anymore. However, our program director, Kaleena, didn't let this phase her. As soon as she found out, Kaleena reached out to a few Energy Corps members and asked for their help finding new partner organizations. Thanks to swift action, hard work, and excellent contacts from my fellow Energy Corps members, our weatherization event will indeed happen!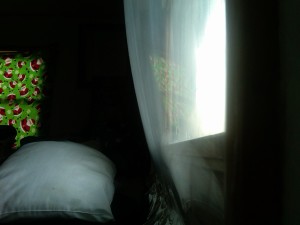 While my general fears still loom in the air-Will I permanently damage anyone's door while trying to put on a piece of weather stripping? Will I manage to pull out someone's whole faucet while trying to put an aerator on?-I'm looking forward to seeing my fellow Energy Corps members who are spread out across the state. And to be honest I'm a little bit looking forward to putting on window plastic again too. There's something very satisfying about watching all the wrinkles disappear while sealing the plastic with a hairdryer.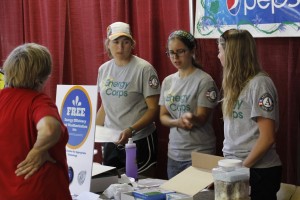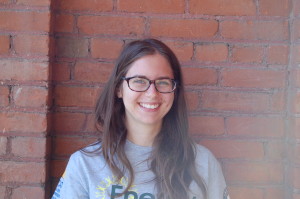 Elyse Monat graduated from Tulane University with a B.A. in Environmental Studies and Spanish and a minor in Urban Studies. Because of her interest in sustainable transportation, she interned for IndyCog and Ride New Orleans, advocacy groups for biking and public transportation respectively. Elyse is currently serving a second year with Billings TrailNet, assisting with programs that lead to more sustainable transportation in the community.