by Megan Annis
A few weekends ago — April 22nd to be exact –was the passing of Earth Day, one of my favorite days of the year. It's a day where many get out and do something to celebrate the Earth, her beauty, and all that she provides. Several of the Butte Energy Corps members traveled to Red Lodge's Earth Day Fair and Block Party to do just that!
With an invite from our Red Lodge Energy Corps member Kathryn Eklund, the Butte members had the opportunity to set up a booth highlighting different ways people can make small changes to better the Earth and reduce their environmental impact. The booth featured a prize wheel where people could answer questions about home energy, water conservation, sustainable agriculture, or renewable energy with the hopes of winning an Earth-themed prize, such as wildflower seed bombs, or an Earth stress ball.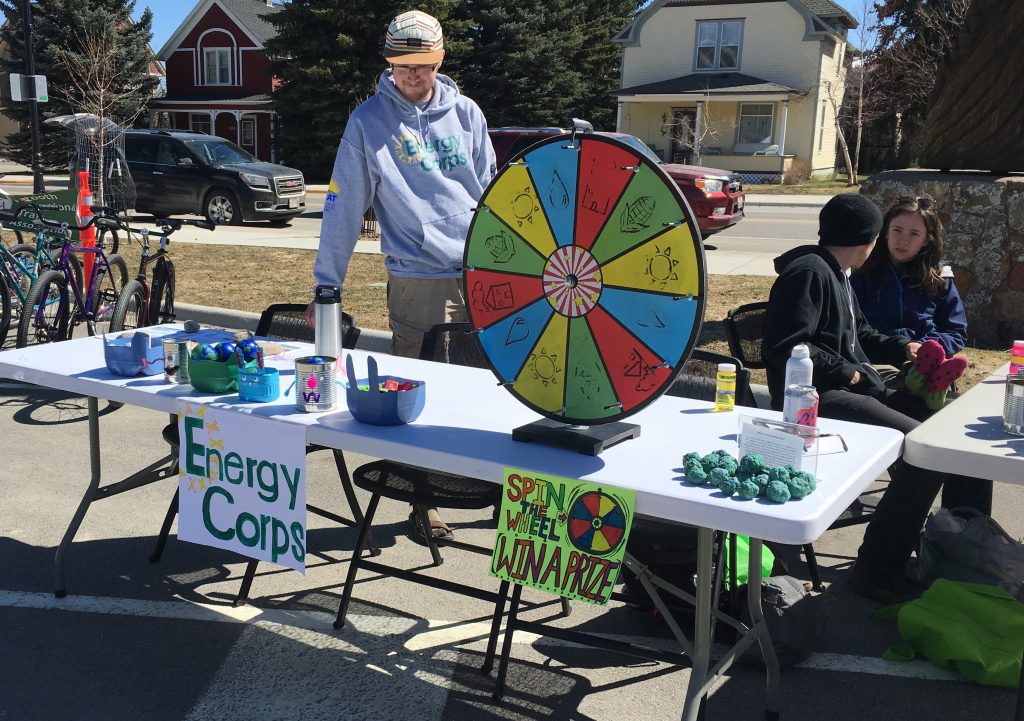 This wheel was especially popular among children at the fair, with many spinning the wheel multiple times in order to answer a question from each category. It was great to see that many children already had some idea of how they can lessen their impact on the Earth. It was even better to build off this and educate them further on Earth-friendly habits.
Our booth also featured a craft table where children could decorate old tin cans and plastic jugs and repurpose them into planters. Not only did this activity allow the children to get creative, but it gave them a chance to see firsthand how products that we view as "single use", meaning we use them once and then toss them, can be given a new life and purpose. The planters turned out great and many of the children walked away excited to grow their own vegetables and flowers in them.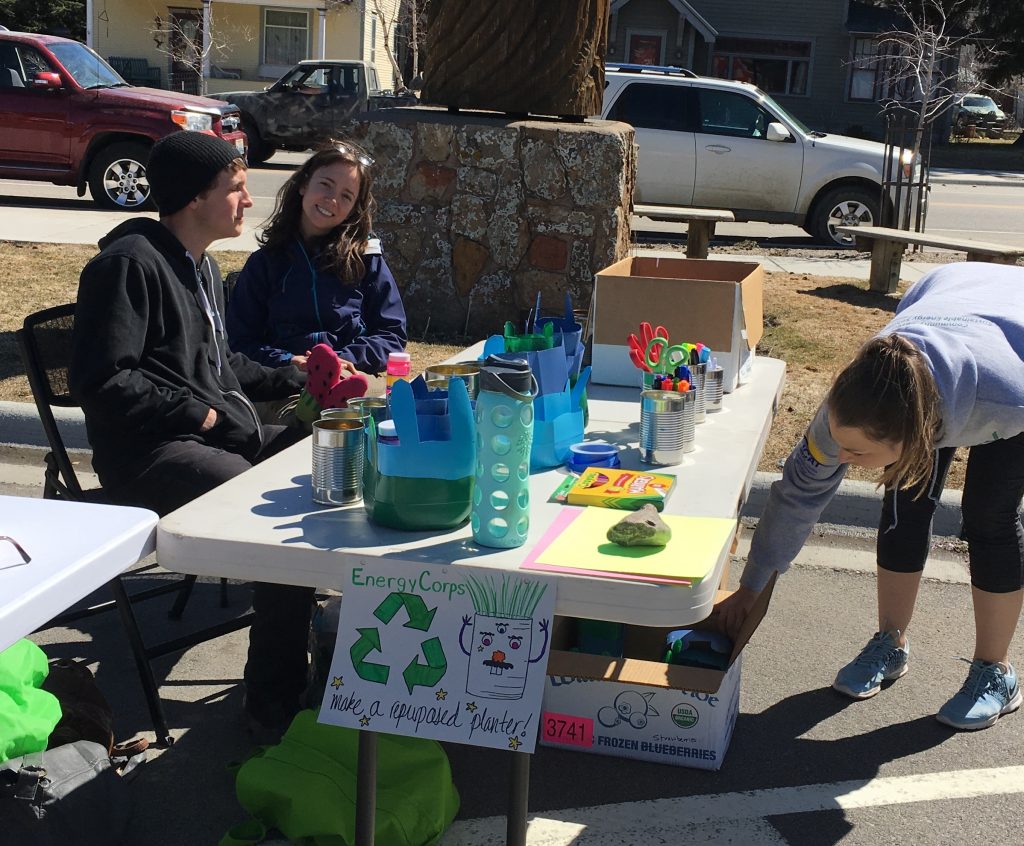 Over the course of the day, our booth was able to interact with roughly 100 children and adults, educating them on ways they can be more eco-friendly in their daily lives. Even having a small impact on these individuals can ultimately lead to big, positive changes in the long term. This idea is what makes the work I'm doing worth it.
Of course, being part of Energy Corps is special in itself. We don't just celebrate Earth Day once a year; it's part of our day-to-day. Whether it's developing zero waste plans, practicing sustainable farming techniques, or helping businesses and organizations save energy and money through audits, we get to celebrate and protect the Earth each and every day we serve!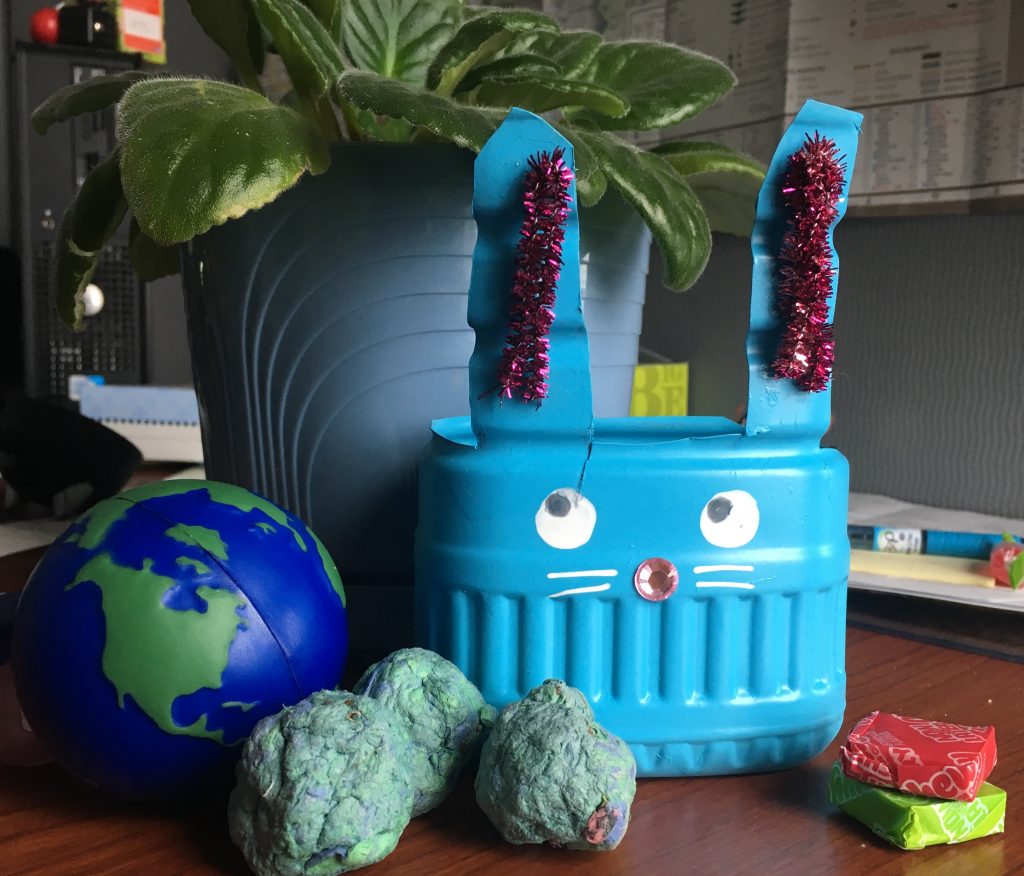 _________________________________________________________________________________________________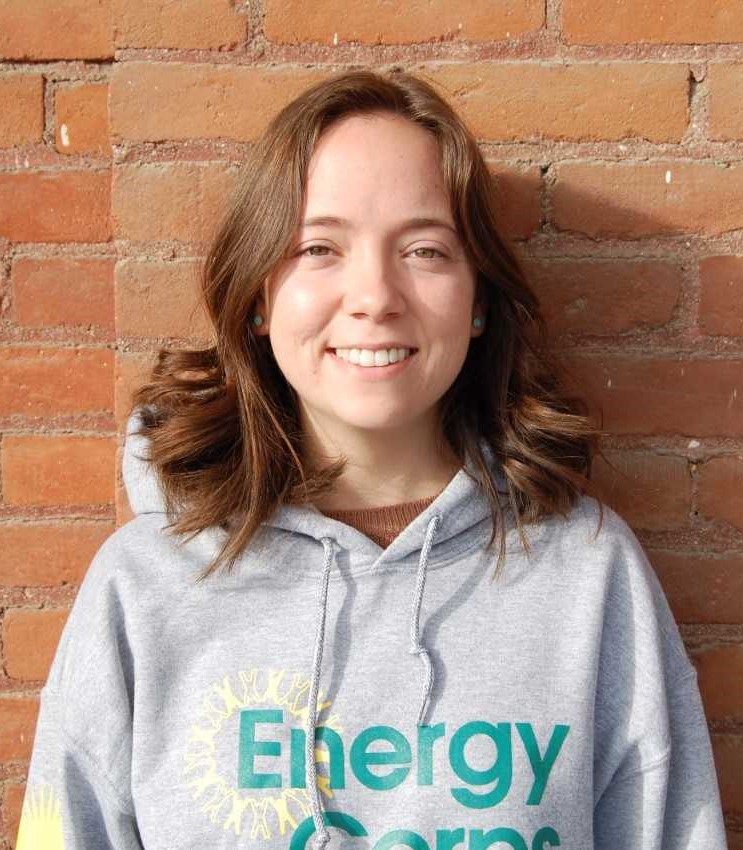 Megan Annis holds a bachelor's degree in Fish, Wildlife, and Conservation Biology with a minor in Global Environmental Sustainability from Colorado State University. This is Megan's third AmeriCorps program. Previously she worked on a trail crew and with a different Energy Corps, both located in Colorado. Megan joined Energy Corps in November 2017 and will serve at the National Center for Appropriate Technology in Butte as a Sustainability Management Educator. She will be researching aspects of community sustainability and identifying key components of successful programs in order to create a template for a community sustainability report that can be utilized by  Montana municipalities.