By Sean Doty:
It's the month and a half mark for us Energy Corps members and I'm just as excited about the job as the first day I started. My host site is the City of Missoula where I am working with the  City's Energy Conservation Coordinator on the City's Zero-Waste Initiative. Prior to the energy Corps, I had worked various professional jobs. But so far working as an Energy Corps member has had a different feel to it. This position has given me a unique opportunity to see benefits that are not tied directly to one's personal take home income. Instead I am seeing changes and benefits for the better of the community which take shape as different groups and organizations collaborate .
In just one and a half months I had the opportunity to attend a summit that planned for climate change and what the health impacts communities will experience are due to it. I interacted with grassroots organizations and city officials who are implementing paradigm shifts in the waste stream, transportation habits, and energy use. My position with the city also allows me to play apart in recycling programs for the city parks and work on energy inventory projects using software like Iclei Clearpath and Energy Star. In the short time since I started with the Energy Corps, I have been able to networked with hundreds of professionals and build relationships that will enable me to continue creating change long after my term with the Energy Corps has ended.
Throughout the past month there have also been times of struggle. The projects we are tackling are not going to be accomplished in one day, a week, or sometimes even a year. Switching from a career where changes happen fast has been hard. I have learned to get excited about small wins and accomplishments and recognize them as victories which will propel the overall projects along.
One of the many great things that made the first month and a half fly by is the comradery with fellow energy corps members. Many of the other members based in Missoula are working on projects that are intertwined with each other in one way or another. Knowing there are other energy corps members in the same position as you has been comforting and is a great place to look for support.
Overall, my experience with the Energy Corps has been exciting and extremely rewarding. I am looking forward to seeing how all of the projects I'm involved with turn out. Since I am from Missoula and plan to spend the rest of my life here, my family and I will get to enjoy the benefits of my work for a lifetime.
---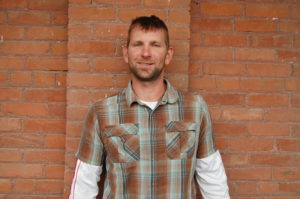 Sean Doty attended the University of Montana where he earned a bachelor's degree in the Environmental Studies program with a focus area in energy conservation. Sean also earned an associates of applied science degree, a certificate of applied science, a professional certificate in recycling technology, and a professional certificate in home energy auditing through the University of Montana's Applied Computing and Engineering Technology program at the College of Technology. Before joining the Energy Corps, Sean was employed with an environmental consulting company. There he worked on stream bank stabilization and erosion control mitigation. He will help implement the City of Missoula's Zero-Waste resolution that was developed in the spring of 2016 and other municipal energy conservation programs.