By Barry Mitchell:
A mile high and a mile deep. The Richest Hill on Earth. The Mining City. Home of the Copper Kings. These are just a few descriptions and synonyms for a small mining camp turned industrial giant called Butte Montana. It's also been my home since day one. It's hard to believe that nearly 10,000 miles of underground mining tunnels are beneath my feet at any given time. To most people, Butte is just another small town in Montana. To people who live here, it's part of us. We are like a giant family with roots in just about every corner of the globe. It's a place like no other on planet Earth.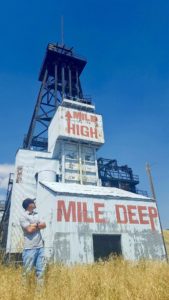 Try to imagine 23 billion pounds of something. Yes, BILLION! It seems impossible right? Well that's how many pounds of copper Butte produced from 1880-2000. That's the weight of nearly 31 Empire State Buildings!  "The Richest Hill on Earth" produced enough copper from the famous Berkley Pit from 1955-1982 to pave a four-lane highway four inches thick from Butte to Salt Lake City and 30 miles beyond. This doesn't include the 60+ years of underground mining. These staggering numbers come with a ton of absolutely crazy stories ranging from underground saloons and prostitution, to the thousands of deaths in the tunnels and everything imaginable in between. These stories come from family, neighbors, co-workers and even strangers, but they are all part of this roughly 20-square mile valley we call home.

Having grown up in such a wild, but close knit community, I can easily say that serving in my hometown has been one of the highest honors of my life. To give back to a community that has done so much for me as a person has been amazing. The sense of pride I get when showing people where I come from and how we can help, makes this program that much better to me. Butte has always been a community that will step up if someone needs help. The problem with these same people seems to be the hesitation to ask for help. Pride is extremely important to Butte, but sometimes life happens and we need a helping hand. Unfortunately, this made some of my tasks of promoting LIEAP (Low Income Energy Assistance Program) and being more energy efficient in Butte challenging. Some non-traditional promoting was definitely in store.
The old-school mindset of doing things the way they have always been done is a hard habit to break. The culture here is still very rough and tough and sometimes change is somewhat of a taboo. The idea of receiving help with energy bills seems to fall under this category for some reason. Even trying to convince some of my closest friends and family to consider programs like LIEAP was difficult.  Convincing, or even gathering people to listen to details about the program is proving to be even more challenging. With all of this in mind, we turned to one of our last options. Organized committees, clubs, and organizations that already meet weekly or monthly.  How could I forget that Butte was basically the union capital of the world back in the day? Organizations and clubs are still very much alive here and they are more than willing to sit and learn about any kind of service that benefits the community.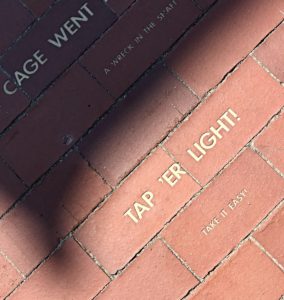 Serving as an Energy Corps member this summer has really opened my eyes to the community around me. I've lived here for 30 years and I feel like I've had blinders on for most of it.  Butte really is special and the people here are what make it that way. Just a simple class or presentation can reach the whole city eventually. Sometimes gossip isn't the worst thing in the world. If we can somehow start to change the way Butte goes about its daily life, then I feel like we can change just about any other place in the world.
---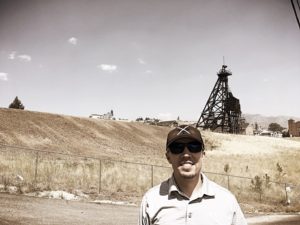 Barry Mitchell graduated from Butte High school in 2004. Since, he has earned an Associate of Applied Science Degree in Metals Fabrication and became a Member of American Welding Society. He is currently enrolled in the Environmental Engineering program at Montana Tech University in Butte where he is a member of the Environmental Engineers (EEMT) group. Barry will serve from June-August at NCAT conducting Low Income Energy Assistance Program (LIEAP) outreach and weatherization demonstration presentations.