By Lindsey Bales
Before I moved to Butte for my AmeriCorps term of service, I researched the city and discovered it is home to one of the United States' largest Superfund sites, the Berkeley Pit. When I told family and friends about Butte having a Superfund site, they thought I said it had a "super fun" site and they were excited to see such a place. However, the Berkeley Pit is anything but fun.
The Berkeley Pit started in 1955, where it was an open-pit copper mine. When mining at the pit was still operational, underground pumps pumped groundwater out of the pit. In 1982, Atlantic-Ritchfield Corporation (ARCO) ceased mining operations and left the pit to succumb to nature. Overtime, the pit filled with surface runoff and groundwater and is now approximately 1,780 feet deep and a mile long pool of highly contaminated water. In fact, the contaminants are so bad that when a flock of snow geese confused the pit for a lake in 2016, they landed in the pit and thousands died a week later. The U.S. government has deemed the pit to be a priority cleanup site, however the pit is still a toxic pool of water that tourist today can pay to see.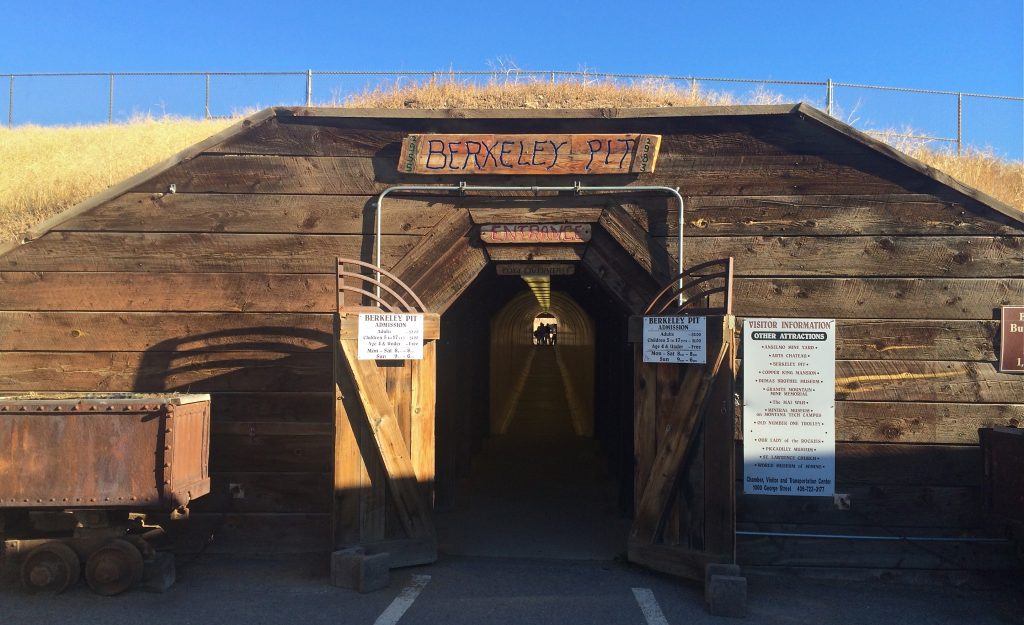 One of my biggest concerns when I moved to Butte was whether the tap water was safe to drink or not. I wasn't sure where Butte's water supply came from and I was determined to find out. I discovered that Butte's tap water comes from three main sources: Basin Creek Reservoir, Big Hole River, and the Moulton Reservoir. However I still had questions, are these sources affected by the pit? Does any of Butte's tap water come from contaminated groundwater?
I reached out to Butte-Silver Bow's Water Treatment Supervisor, Jim Dennehy, who discussed the new state-of-the-art Basin Creek Treatment Plant which uses new membrane technology to filter surface water from the Basin Creek Reservoir and provides water to Butte on-demand. The new plant opened in 2016 and provides some of the cleanest tap water in the entire state. When I asked Jim about the Berkeley Pit's effect on Butte's tap water quality he stated, "The groundwater that lies below the community has been adversely affected by years of mining practices and is unfit for consumption. The Berkeley Pit directly affects the groundwater, but has absolutely no impact on any of our sources of our water supply. The groundwater is significantly below our transmission and distribution water mains. Also, these water mains are pressurized and the likelihood of a foreign substance entering the water main is near impossible." He also assured me that Butte-Silver Bow's goal is "…to provide safe and dependable supply of drinking water. Our water treatment plants are operated by well-trained and state certified staff in accordance with all state and federal government regulations." Through my research, tap water taste testing, and conversations with Butte Silver-Bow Water Utility Services staff, I am certain that the tap water in Butte is some of the best water I have ever had.
Oftentimes, people in the community have either grown up in a time where Butte's tap water was not safe to drink or have misunderstood how the Berkeley Pit and the mining operations affect our current drinking water. Instead of trusting Butte's tap water, community members will spend a significant amount of money on bottled water – which also has adverse effects on our environment and can be more contaminated than our tap water. In hopes of having the community trust Butte's tap water, I developed a presentation aimed for youth that highlights the benefits of drinking water and the excellent tap water quality in Butte. I hope that through community outreach and targeting the youngest in our community, that they will spread the information to their classmates and families and be stewards of Butte's tap water.
Sources: PitWatch.org; BSB Water Utility Services