By Heather Leach
I just met up last weekend with an old friend who recently moved to Montana. She began asking about the climate and what we could expect for the summer in terms of fire and rain. This led to an hour-long discussion about Montana and what to expect in the coming seasons. It was largely me talking about what I knew, because I've been here for over two years, but my information has almost all been learned in my past five months at Clark Fork Coalition.
I moved to Montana in the fall of 2016 and experienced one of the wettest Octobers they had ever seen. I then had one of the snowiest winters and one of the worst fire seasons. If I had to say anything about the climate in Montana it would be that it's intense. Every season has some rain/snow/wind/fire event in it that makes it standout. And this can be attributed somewhat to climate change…but I also just think it's Montana. I am from the East coast and grew up with wet, humid summers, sometimes bitter but largely mild winters and the coming of Spring was always a glorious slow warming with flower buds and comfortable temperatures usually in place by April. With Spring in Montana, I am ALWAYS excited to see the sun again, but it's a pretty ugly process. A lot of mud, some sun, and right now I'm watching it sleet outside my window. The forecast calls for more of the same. And that is part of what makes it so exciting when the warm weather finally gets here, it's like everything is saying 'we made it!!'.
That conversation with my friend about weather and climate was educational to her in terms of me imparting knowledge but also to me in terms of realizing just how much information I've gained by being a part of Clark Fork Coalition. And it also made me realize that I have real strength as a community educator because of all I've learned. Through CFC's community programming, like River News and Brews, I was able to talk about next summer's fire season and the possible effects of El Nino on our snowpack. Through our education programming I learned all about Montana as an arid state and the importance of snowpack on our water supply. I am able to communicate how the western part of Montana is so affected by our winters and also how we are building resiliency in the face of climate change and its effects on our rivers. Which leads to my favorite subject: beaver and their effects on river, stream, and forest health. This is probably what I knew the most about before joining CFC but I have continued to learn and understand more about this process. It is fun to fall into a subject you didn't think you would be passionate about but I really enjoy knowing enough about a subject to feel like I can educate others about it.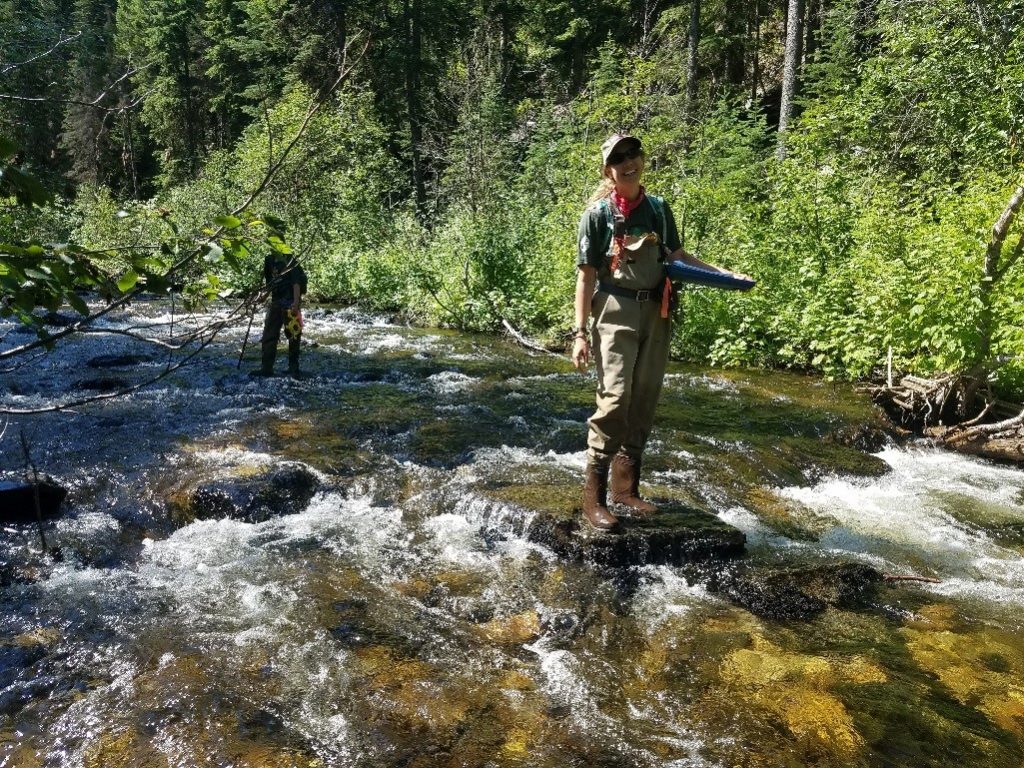 I am a little over halfway through my term here at CFC and I am so excited to continue learning every day, and continue as a community educator. It is so fun to build a skillset to educate others and continue to increase my background knowledge on these subjects.