By Hailey Jorgensen:
Hard to believe it is already April and we are halfway through our Energy Corps service terms! As the weather warms, and nature slowly starts coming back to life… Missoula is gearing up for Earth Week. I've always enjoyed the unique opportunity Earth Day provides to celebrate our natural world through fun, creative outdoor activities that bring our community together. From parades and runs, to block parties and tree planting days, Earth Week gets people of all ages outside and connected to each other and to efforts working to protect this planet. Few other movements provide such engaging opportunities for collaborative work, education, and healthy community building.
In Missoula, Earth Day often seems to turn into Earth Week and, before you know it, the entire month of April is booked with activities. This opportunity to connect and engage with the community comes at a pivotal time. Just as the seasons are changing, Climate Smart Missoula is beginning to shift its focus from background planning to more active community engagement. We are excited to take advantage of Earth Day by taking part in community-focused events with games, and educational activities. Giving us the opportunity to educate the community on Climate Smart's efforts and hear from community members what efforts matter to them.
In preparation of the seemingly endless earth week activities, I have had the opportunity to meet with several high school environmental groups and have been so inspired by their energy. No matter the obstacles, they seem to be bubbling over with ideas and excitement.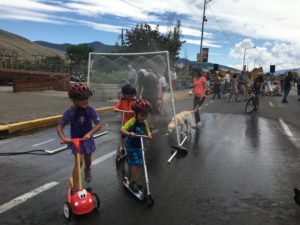 This kind of energy is exactly what we need to continue making positive change happen locally. Imagine the possibilities if we just harnessed the energy of these inspiring students and add in the community engagement that Earth Day often brings out. Imagine if we worked this hard to celebrate, educate, and come together not just on a day in April, but every day! In any case, I intend to enjoy every bit of vibrant Earth Day energy that I can.
---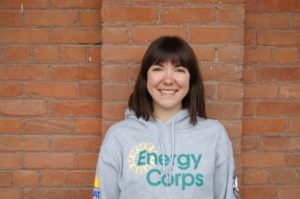 Hailey Jorgensen has a B.A. in Environmental Studies with a minor in Climate Change Studies and GIS certificate from the University of Montana. She worked with the Clark Fork Coalition as their climate change intern in 2013 and served as the Climate Change Studies Program Assistant in her final year. Since graduating, she has lived in Bend, OR. Hailey is serving at Climate Smart Missoula where she is helping to update and implement a Community Climate Action Plan, and to communicate greenhouse gas emissions and resiliency efforts for the Missoula area. Overall, she will connect and support groups working on climate mitigation and adaptation, and initiate activities that directly address climate solutions.