By Andie Conlon
One of my favorite quotes of all time was said by Baba Dioum, a forestry engineer from Senegal: "In the end we will conserve only what we love, we will love only what we understand, and we will understand only what we are taught." Since I graduated from Santa Clara University in 2017, this has been my mantra as I pursue opportunities to educate the next generation on the importance of conservation. It has always been eye-opening to see how, often times, children don't care about how they're impacting their environment, but only because they don't know anything about their environment! Once they learn just one interesting thing about a species, they are already more inclined to want to protect it. Thus, I find teaching to be one of the most rewarding elements of my AmeriCorps term – it serves as the first step, and arguably the most important step, toward promoting conservation.
While the fall was a relatively slow season for my involvement in education, things have promptly picked up in January and will continue to do so in February. One of the projects I've gotten involved in is a program called Winter Wings, a partnership between Lewis & Clark School and the University of Montana Bird Ecology Lab. During this weekly school program, third-graders learn about ornithology, habitat loss, and bird banding and identification through hands-on demonstrations. One of the lessons has even involved setting up a mist net and trying to band birds right before the students' very eyes! So far, I have already seen a huge shift in the students' excitement about birds; they notice bird songs while they're outside and sometimes even sing them back (think "chickadee-dee-dee-dee"). It reminds me of the lessons that I received in elementary school that managed to stick with me and shape my career path (for me, it was writing a third-grade report on sea otters that guaranteed I wanted to work in the wildlife realm). As someone who grew up with very little exposure to ornithology, I find myself wondering if I would be a more proficient birder had I taken a class like this. Some of these students are already better at identifying birds than I am!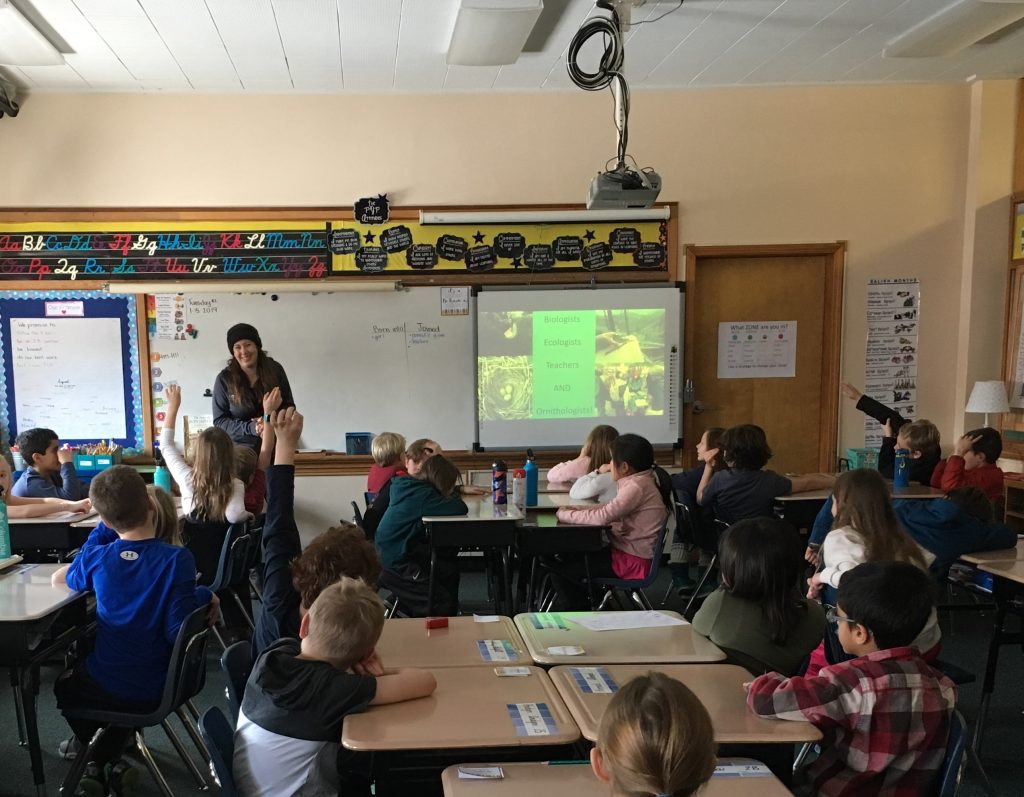 Ultimately, after this program ends, I will be able to walk away from this class knowing that even just a few students fell in love with birds. Maybe it will only be one or two students, but that's already two more members of the next generation who will be working toward creating positive change in the world. And that's all because they were taught, they understood, and they loved. Now, they work to conserve.