In an uncertain time, with challenging prospects to accept every time you flip a switch, what a comfort it is to find a building full of people who have dedicated their life's work to making a positive, forward change. I am talking about NCAT, The National Center for Appropriate Technology, and a home for the Energy Corps program. An almost big sibling, setting a standard of greater good, nobly evolving to touch thousands of people all over our proud Montanan state and the place I call my work home.
These people I am graced to work with. People who wake early every morning to research the best, most efficient way to talk with a stranger and help them improve life on every level. I am talking about the folks who have morning coffee at their desk to jump-start energy conservation in homes without adequate heat or funding for that heat. Talking to folks who feel their life is hanging by a thread just to keep their kids warm. Comforted by the kind words and quick work of the LIHEAP workers.
I am talking about the folks who skip lunch to power through a rebate form that saves a company hundreds and thousands in not only energy but money. Energy that in turn saves our state money and projects ideas to fellow states and companies, that change is relatively easy, and "Oh, by the way, look at all the money we saved!"
I am talking about the people who stay late, past closing time or take their work home with them to study how to understand pest management as a tool to improve the circumstances of an entire farming state. A state dependent on food production as a livelihood. Strong people, with convictions of change that work with the world we were given to cultivate the best possible outcome for farmer, gardeners, and ranchers. Continually challenging the status quo with patience and science.
There is a lot to say, a ton of people to thank. For jobs and ideas that help make a safer, healthier, more productive and connected future for all adults and children alike. From the moment I read NCAT's mission:
Helping people by championing small-scale, local, and sustainable solutions to reduce poverty, promote healthy communities, and protect natural resources.
To my first company meeting where I witnessed more smiles in a workplace than all others, I have seen. It was not just for our advertising brochure! It was real, friends who have come to love their work and the dedication of their coworkers. To the realization that affecting change is as simple as finding a home like NCAT.
So thank you NCAT for providing me with the shine of humanity and the opportunity to meet fellow men and women with minds to uphold the NCAT's mission.
_________________________________________________________________________________________________________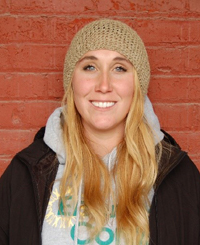 Shyla Wesely holds an Associate of Arts degree from Kachemak Bay Community College and is currently pursuing a bachelor's degree in Environmental Engineering at the Montana Tech University. Prior to Energy Corps, Shyla served in AmeriCorps as a member of Montana Campus Compact for 10 months tutoring elementary school children in reading. Shyla joined Energy Corps and NCAT in May of 2017 and is serving in Butte as an Energy Resource and Efficiency Specialist to increase awareness of the Montana Resource Efficiency Program and NCAT Energy Services.