2016 Montana Host Sites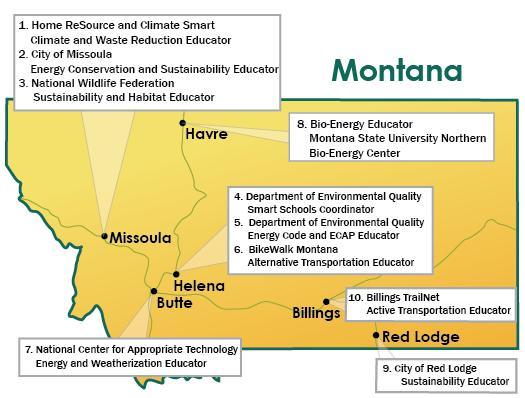 Missoula, MT
1. Home ReSource and Climate Smart ~ Climate and Waste Reduction Educator → APPLY

Home ReSource: The Energy Corps member will be instrumental in building a fifth grade education program and providing the capacity to deliver it. Additionally, the member will be directly involved in building community support and leadership necessary to make Missoula a Zero Waste community.
Educational program development
Zero Waste Community Initiatives

Climate Smart Missoula: The Energy Corps member will work closely with the Director and will join and fully participate in the cross-sector community Leadership Team that works to advance energy and climate initiatives. The member will help set strategic direction and assist with the full launch of Climate Smart Missoula in the fall of 2015.
Co-develop a program with the City of Missoula and Climate Smart to measure community greenhouse gas emissions and other climate metrics, collect data, develop report, and present findings
Develop educational materials and initiatives with community partners around the interface of climate, energy, local food and agriculture, and more
Help develop and implement a strategy for the Missoula Community for issues surrounding wildfire smoke, addressing vulnerable populations, social equity, and climate preparedness
Craft creative outreach materials and website and social media content and represent Climate Smart at community events
Work creatively to inspire a more positive and tangible discourse around climate change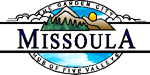 2. City of Missoula ~ Energy Conservation and Sustainability Educator → APPLY
Greenhouse Gas accounting and reporting

Most likely using ICLEI's ClearPath Tool as the foundation

Energy and utility tracking and reporting

Utilizing the FacilityDude Utility Trac Plus application

Interfacing with ADAPT, the cross-sector collaborative working on energy conservation, sustainability and climate change on a community-wide scale
Interfacing with MASC on the Zero Carbon Buildings Challenge

Challenge between the City of Missoula, University of Montana and USDA Forest Service Region 1

Research and presenting policy considerations

Topics to include green building or high performance building standards, anti-idling or other sustainable transportation concepts, cradle-to-grave sustainable procurement

Integrating energy conservation and climate change into employee and organizational culture and structure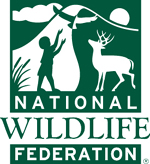 3. National Wildlife Foundation ~ Wildlife Habitat and Sustainability Educator → APPLY
Community Wildlife Habitat Certification (80% of member's time)

Develop multi-year plan to achieve Community Wildlife Habitat certification and establish benchmarks to assess success, including specific goals for initial year of project work
Provide presentations to and seek input from potential partners and new participants/volunteers at large community venues, workshops, informal events, and individual meetings
Provide outreach at community events: tabling, sharing resources, recruiting volunteers
Recruit funding partners

Eco-Schools USA Education and Outreach activities (20% of member's time)

Collect information about existing Eco-Schools in Montana and identify opportunities to expand program in the state
Provide support for existing Eco-Schools, e.g. recruiting and training volunteers, achieving program goals, seeking recognition through Eco-School awards, and researching grant and other funding opportunities
---
Red Lodge, MT

4. City of Red Lodge ~ Sustainability Educator → APPLY
Solar Arrays for City Buildings (primary activity)
Goal: To potentially reduce energy costs for City buildings
Research historic electricity costs for City facilities
Inventory available rooftop space for solar PV systems and estimate total power production capacity of different PV systems
Provide support to engineers and architects as the appropriate PV system is selected and structural analysis is conducted
Conduct cost benefit analysis for PV system and assist in identifying financing mechanisms, including tax incentives to offset the cost of the project
Recommend modifications to the City code for the design of future city buildings in order to make roofs solar ready
LED Lighting for City streets (primary activity)
Goal: To potentially save energy and reduce costs to the City, reduce direct and reflecting light to the sky and improve nighttime visibility and safety
Update inventory of city streetlights and create map; rate, watts, type of pole, type of lights, location, etc.
Calculate costs for various types of LED street light fixtures
Investigate alternative electric lighting service delivery options, including the downtown area, and potential removal of selected lighting in residential neighborhoods
Expansion of community recycling operations (primary activity)
Goal: To increase the awareness of the importance to recycle household goods, including electronics, and to increase revenues by expanding the City's recycling activities
Document existing recycling activities for the City conducted at Beartooth Industries; types of materials, amounts, income generated and facility equipment and overall structure
Develop a community education and logistics program with goals to expand geographic coverage, amount of material recycled and types of material recycled. Include a school-based component.
Determine logistics of providing year-round electronics waste recycling at Beartooth Industries in cooperation with REWIND (Recycle Electronic Waste Into New Devices)
Research certified electronic waste recyclers and develop process for pick up and disposal of electronic waste
Determine feasibility of recycling expansion in City parks and downtown area
LED Retrofit for City building operations (secondary activity)
Goal: To potentially reduce energy costs for City buildings
Conduct inventory of City owned light fixtures in all buildings
Calculate energy savings for LED fixtures
Calculate maintenance costs and savings for LED fixtures
Identify financing mechanisms to offset project costs
Establishment of Electric Vehicle Charging Station (secondary activity)
Goal: To create an electric vehicle charging station in the Red Lodge area in order to attract electric motor vehicle travelers
Research electric vehicle charging station systems and options for obtaining free charging equipment
Document installation costs including hardscape alterations, conduit to wall connectors, core drilling and trenching and labor
Outline criteria for a successful site and recommend the location of two potential sites
Coordinate installation if schedule allows
---
Helena, MT

4. Department of Environmental Quality ~ Smart Schools Coordinator → APPLY
Target schools to enroll in Smart School challenges
Provide onsite assistance and deliver educational presentations to school management, teachers and students on energy efficiency, resource management, chemical use and indoor air quality
Conduct baseline assessments of school energy use
Assist schools with navigating the energy performance contract process

Distribution of ideas and materials to school partners
Provide professional presentations to a multitude of audiences for Smart School initiatives

5. State Energy Office, Department of Environmental Quality ~ Energy Data Analyst (60%) / Energy Code Educator (40%) → APPLY
Ability to learn use of energy software. Ability to input, manipulate and analyze data to output reports and graphs of government buildings' utility use.
Develop and distribute education and outreach materials to interested parties on the topic of code compliance. Delivery methods may include hard copy, electric, or in-person.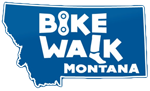 6. BikeWalk Montana ~ Alternative Transportation Educator → APPLY
Conduct education and outreach relating to safe walking and bicycling
Organize and assist in hosting the BWMT Annual Summit in the Spring of 2016
Assist with the statewide Commuter Challenge in May 2016
Develop promotional and educational materials for BWMT
Update website content, social media, and publish monthly newsletters
Increase BWMT stakeholder outreach
Research/identify grant opportunities for BWMT projects
Assist with integrating Bike Walk Helena as a program of Bike Walk Montana
---