2016 Iowa Locations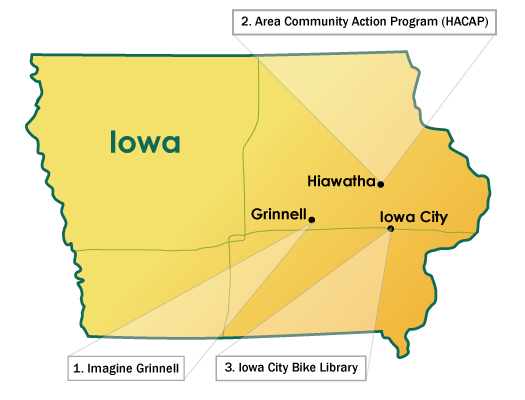 Grinnell, IA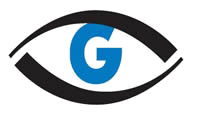 1. Imagine Grinnell
Implement local energy awareness initiatives;
Educate community members about rain barrels;
Plan and coordinate 'green technology' tour of Grinnell;
Develop and maintain Grinnell community garden.
---
Hiawatha, IA

2. Area Community Action Program (HACAP)
Promote energy efficiency and conservation through public trainings;
Educate residents about heating system maintenance and general energy conservation education. This may take place as part of a classroom presentation for groups or in conjunction with weatherization evaluations or inspections;
Assist in the development and implementation of school-based energy education.;
Assist in energy-related certification presentations;
Conduct residential HVAC education calls;
Assist with Low Income Energy Assistance Program (LIHEAP) overflow application intake and crisis energy assessment and resolution.
---
Iowa City, IA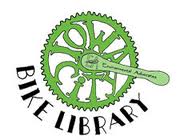 3. Iowa City Bike Library
Develop and implement a program to empower individuals in the community to maintain, repair and rebuild bicycles as their primary mode of transportation;
Develop and implement educational courses for non-profit community-based bicycle organizations that seed to train volunteers/staff in bicycle repair, effective, non-profit business strategies, and bicycle advocacy techniques;
Work with local youth development organizations to create a youth-focused program that will introduce adolescents to sustainability issues and using and maintaining bicycles as transportation;
Help create and implement a "vehicular cycling" course that will educate community members regarding techniques and regulations that encompass transportation cycling;
Build a broad community education approach that extols the merits of alternative transportation and seeks to encourage bicycle, pedestrian and mass transit alternatives.